by Michelle Sutton-Kerchner
Let fall's changing landscape inspire you to evolve your approach to a healthier lifestyle. Here are seven changes to transform your journey …
Set Goals
Clearly define how you want to close 2015. You don't need to dig up new year's resolutions to determine if you reached your goals yet. Likely, you are very aware of the extra pounds you have yet to shed, the closet that remains cluttered, and the other aspirations nagging you since January's lofty commitments. Focus on three realistic objectives this season. Tackle them!
Branch Out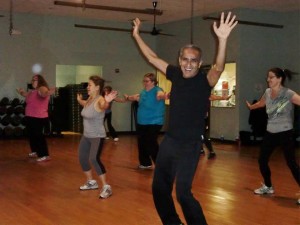 Try a new fitness routine. Join a different Group Fitness class. Hit the Exercise Floor and discover a new use for dumbbells. Get in the pool, a novelty this time of year when outdoor aquatics are off limits. Meet with a Center nurse and trainer. Share your fitness and health goals. Determine fun, appropriate ways to meet them.
Accept Imperfection
Perfect life with acceptance of the imperfect. Don't deny yourself the occasional sweetness of a few random cookies or the convenience of soup from a can. Forgive yourself for a missed workout. Our journey is a jagged one, with ups and downs. As long as we travel in the right direction, detours along the way should be embraced. From them, we learn (even if only which type of pizza is our favorite).
Be Strong
As you sculpt muscles and increase cardio capacity, don't forget to strengthen your inner resilience. Our brains need strength training as well. Although many are born into the glass-half-full club, an equal amount are not. And, even the most positive thinkers among us get tested, especially during autumn. Seasonal depression, or just the occasional blue mood, are common during the fall and winter transitions.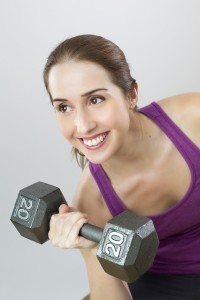 Strengthen your resolve to be content, even if happiness cannot be the goal. Recommit to healthy habits like exercise, proper nutrition, and adequate sleep. Affirm all that is good in your life. Be a tree, solid in its resolve to always transform.
Boost Your Immunity
Moderate exercise at an intensity level appropriate to your skill level can help boost your immune system. As we begin cold/flu season, a healthy dose of exercise can have powerful effects, directly and indirectly. Fitness helps the body perform at its peak without additional physical stresses, which can weaken immunities. It also helps decrease mental stress and improve mood, two factors that impact our body's ability to fight off illness. A well-exercised body often more easily accomplishes quality sleep, another germ buster.
Experiment in the Kitchen
Keep your plate up to date. Take advantage of seasonal produce. Enjoy the freshest flavors in varieties you haven't seen since last fall. Find ways to make your favorite casseroles and soups healthier with ingredient swaps. Try new meals. Variety helps eliminate the need to resort to unhealthy choices for pleasure. Give yourself plenty of new, delicious options that remain healthy.
Wear a Sweatshirt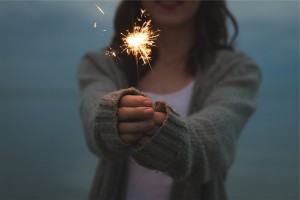 Interactive media is saturated with fall photos– everything from steaming coffee mugs to oversized sweaters and leaf-tackled footballs. Embrace the spirit. Breathe in the crisp air. Kick around a soccer ball. Get cozy by a fire. Go ahead and indulge in that caramel-drizzled latte, for all those you declined. Welcome fall back as a friend. Join nature, and experience life from a colorful new perspective. 
Image Credits
Autumn trees (introductory photo): pixabay.com/en/autumn-leaves-vibrant-blaze-fall-645157/
Weights: pixabay.com/en/exercise-weight-woman-sport-girl-841167/
Sweater & sparkler: pixabay.com/en/sparkler-holding-hands-firework-677774/
Related Articles: