by Michelle Sutton-Kerchner
It won't be long before you hear complaints of summer boredom. Your kids or someone else's. A neighbor on vacation. A colleague itching to travel. Keep life exciting  …
Life is filled with too many chores. Sometimes, even fun events feel obligatory when days become generally monotonous. Do not head to your workout, a dinner gathering, or a packed weekend with dread. Bust out of that rut!
Keep Your Workout Fun
Daily chores like dishes, laundry, and housework cost us enough precious time. If your workout feels like another chore on the list, fix it immediately. Even veteran exercisers succumb to this avoidable mentality– perhaps more so because they can get stuck in a routine.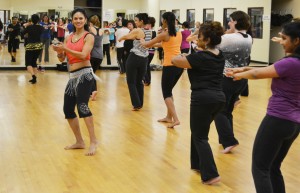 At the Center, members can alter each workout with the extensive offering of equipment, classes, aquatics, and expert assistance. There is never an excuse to be bored. Leave your comfort zone, and bring on the adventure! It's time to make it fun.
Workout with a friend. If you don't get bored after continuously chatting about favorite topics, spend that time over treadmills. Being in the company of loved ones is enjoyable in itself. It won't take as much effort to "get going" when a friend is at your side.
Consider creating a little healthy competition with that workout buddy. Or, ask your spouse, sibling, or older child to join you. If they are fitter, you will remain engaged and challenged. If you are fitter, you will remain engaged (and perhaps a bit smug) as you try to encourage (and avoid gloating). If the workout buddy is a roommate or significant other, add to the excitement with a bet using chores. Suddenly, the line is drawn between what really constitutes as a boring chore and what only needs some refreshing.
Train for a good cause. Find a race, walk, or fun run (fun is in the name!) and get psyched. You'll meet new people, get out of your element, and do something different. Go for the team approach. Investigate interest, participate in Small Group Training, and tackle the event together. Being part of a team provides great motivation and support. You likely will remain friends beyond the event.
Let go of rigid expectations. You are not required to execute the same workout at every Center visit. Spend a session without counting reps, timing duration, and clocking miles. Just do it. Formal fitness plans are necessary to monitor progress, obtain a balanced workout, and stay focused. Once in a while, take a detour without the "mile markers." Breathe through it, instead of counting through it.
Goal: Do something to change your workout this week. Leave behind your routine for a day. Too rushed to investigate new exercise equipment or class options? Create a new music playlist. The same workout done to a different rhythm can leave you charged.
Go Where Least Expected
Where is the last place on earth you would expect to find yourself? Go there! Perhaps it is a belly dancing class, a Thai restaurant, a nutrition seminar. For the over-harried, it may be a trip to your couch or the spa. Leave your element. Excitement is sure to follow.
If you are a regular on the Exercise Floor, imagine the reaction (including your own) when you bypass your usual for a trip to the Group Fitness studios. Get to know why Pilates is ideal for athletes. Come to understand the hype over yoga's power to soothe. Head to the Aquatics Center to discover the intensity of water workouts.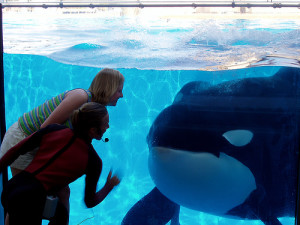 There are so many places on earth. You may never make it to that far-flung exotic locale, but you can still explore locally. Goal: Spend a week without going to the same place twice, even when at the Center. Try this as a staycation idea. Discover restaurants, museums, stores, and out-of-the-way places you have overlooked or taken for granted. They are down the street and around the corner, waiting to host your next adventure or be the subject of a funny story. You may find new favorites. Old favorites will become fun again, not just comfortable.
Create New Companionship
Acquaintances abound. Choose a couple interesting people in your life and get to know them better. Build a friendship. People with a strong social network are less depressed and healthier. We don't need studies to confirm what can be seen on the faces of a gathered group of buddies.
Put yourself out there. You may feel vulnerable at first. However, the reward of a new friend and true companion is worth it. Most offers for friendship are greedily accepted. In a world where social media is the norm for communication, a friend's voice and presence across a cafe table or in the drop-off line is cherished. Become more than just a familiar face at your child's school, fitness class, place of worship, or neighborhood park. Become someone's friend.
New friends bring new ideas, activities, and involvement. Jump start your social life, and notice a new dimension to your calendar. Meetings, work, chores, and other obligations become balanced out with more appealing commitments. Goal: This month, pick one acquaintance in your life and develop a friendship with him/her.
Rekindle Relationships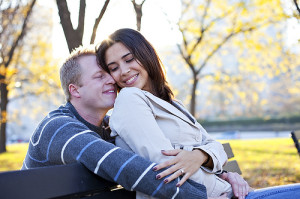 Don't let the pursuit of new friendship come at the expense of current ones. Nourish your relationships. Boredom tends to seep into all areas of life. If you struggle to be motivated in your daily routine, your relationships may be stagnant as well. Revitalize them.
Invite friends on your adventures of discovery, whether it be learning to swim, joining a team, or becoming a nature-lover. If you always were a country boy, it will be easier to visit the Big City with an old friend by your side. Try taking a course together. Invest time in becoming more familiar with each other, and with unexplored areas of your own personality.
Romance a significant other or spouse. In many respects, reliability translates into taking for granted. To a degree, we must assume our beloved will remain steadfast and act in our best interest, even on those crazy days (weeks?) where life gets in the way and neglect ensues. A strong foundation will hold steady, as long as reinforcements are added.
Remind each other why you fell in love and created this bond. It doesn't take a fancy dinner or dozen roses to send the message. Send a text message for reasons other than a schedule shift or milk pick-up. Lock eyes for more than 2 seconds (eye rolls don't count). Skip the TV show and take a walk in a new direction. If you feel bored, you likely are not alone. Wow it up!
Quit Making Predictable Meals
There are enough yawns at day's end without meal-induced ones. If your dinner table views like syndicated TV, it is time to revisit the grocery store. Even healthy food diminishes in value if it is not rotated with other choices. The body needs a variety of nutrients. One meal may be packed with certain vitamins and minerals, and lacking in others. Switch up entrees and sides to keep meals, as well as long-term menus, well balanced.
Choose the season's freshest produce to make this easy. Specific fruits and vegetables peak every month, with fluctuations due to the current year's harvest and weather. Consume with this calendar in mind to assure a varied diet of the freshest, healthy foods.
Goal: Try a new dish once a week. Go a little unusual. Couscous, anyone? (Have leftovers ready for a backup, just in case.) If it is a super busy week, settle for trying a new spice. Turmeric, sage, and cinnamon add a powerful sprinkling to foods. They are investigated continuously for their health-inducing properties.
Learn to Play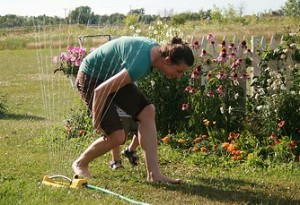 Ignore the rules and act like a kid again. Spend time in the presence of a child, an expert at playing. See the world through innocent eyes. Have fun with abandon. Workout like a toddler and spend the day in perpetual motion.  Play games, chase the dog, throw the ball, climb a tree. Journey through the day with them and marvel at all you learn.
Dress appropriately. Wear your brightest colors and your biggest smile. Don't forget mismatched socks.
Celebrate Yourself
Adding excitement to your life does not require you to change who you are. Rather, it encourages you to expand on that person and all you have to offer. Life is your playground.
Image Credits
Shamu: www.flickr.com/photos/jasmic/262965332/
Happy couple: http://www.flickr.com/photos/telachhe/4642200108/
Sprinkler run: www.flickr.com/photos/silwenae/2730343918/
Related Articles: