by Michelle Sutton-Kerchner
This year's flu epidemic has raised heightened concern over prevention and treatment. The spikes in flu activity are off the charts. Get the facts and protect yourself …
Approximately 36,000 people in the United States die from the flu each year, according to the Centers for Disease Control and Prevention (CDC). This fluctuates depending on various factors that make up a flu season. This year, 22,050 flu cases already have been reported, with 47 out of 50 states showing widespread activity. This number is 26 times higher than all of the previous flu seasons.
The 2012-2013 flu vaccine is about 62 percent effective. Sixty to 70 percent tends to be the standard annual effective rate, meaning the immunization is a good match. The CDC confirms this year's vaccine guards against the most predominant type of flu virus currently spreading in the United States. However, the second predominant virus is less well matched. (If you contract that version, the vaccine at least should prevent you from getting hit with the predominate one that surrounds you in your state of weakened immunity.)
Effectiveness varies annually based on the match between the influenza viruses used in creating the vaccine and those that are actually circulating among communities. The individual who is vaccinated also determines effectiveness based on age and health history. Despite best efforts, if you develop the flu, the shot can help decrease severity and protect against complications.
Why an Epidemic This Year?
Statistics reflect more flu cases right now than there have been in over a decade at this time of year. The flu has already been responsible for the deaths of 20 children since the start of the season. Typically, flu peaks in late January or February. We may still face the worst.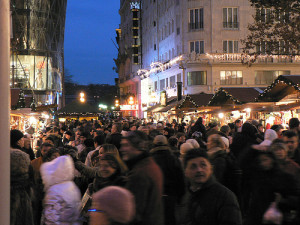 Experts suggest this year's epidemic status was caused by an early onset of the flu season, which coincided with the holidays. Crowds at stores, restaurants, and parties created the perfect atmosphere for germ sharing. Weakened immune systems from late nights, stress, and other holiday exhaustion were the perfect target for the mingling germs.
The type of flu circulating this year is also considered harsh, often linked to more serious diseases than other flu varieties, according to the National Institutes of Health. This strain exposes people to increased risk for complications and the need for longer recovery. The combination of when flu season began, and the type of strain, resulted in an epidemic status.
Following last year, the epidemic seems more daunting. The 2011-2012 flu season at its peak was the mildest and shortest on record. According to the CDC, 26 minors died from flu-related complications by May 2012, compared to 122 the year prior.
Stay Healthy!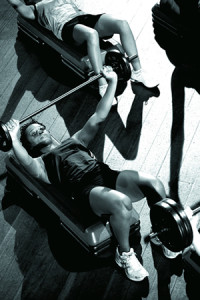 Everyone needs a refresher on how to avoid germs. Take a deep, congestion-free breath and arm yourself against the odds.
Be diligent with your workout routine. One study proved those most physically active on a daily basis were up to 30 percent less likely to develop colds than their sedentary counterparts. Helpful to know, considering a cold is caught about every 32 seconds in the United States.
Exercise is highly effective at helping the body fight off germs, especially immediately after a workout. Perhaps hit the Center before your train commute or next kids' birthday party. A strong body that performs efficiently is a healthy one. Exercise also helps manage stress and anxiety, two culprits that lead to a weakened immune system. You're building muscle, as well as a protective shield for yourself.
Proper nutrition is essential.  Enjoy immune-boosting foods. Some of the most effective immunity boosters include: 100-percent orange juice, avocados, spinach, tomatoes, bell peppers, broccoli, garlic, grapefruit, lean meat, and yogurt. Don't dismiss chicken soup as a mythical remedy. It's scientifically proven as beneficial in preventing colds and decreasing their duration. Research attributes this to enzymes from the chicken, along with some sinus-relieving steam. (Too bad you can't put it in a Neti pot!)
Sugar has been under scrutiny lately for all of its digestive evils. Here's one more for the growing list. Avoid it when fighting colds and flu. The sugar in a can of soda is thought to suppress immune function by 30 percent for three hours.
Keep your distance from those who are sick. Unfortunately, an individual is usually most contagious during the 24-hour period prior to experiencing symptoms. Once you realize s/he is a walking Petri dish, try to avoid physical contact. Germs can spread up to six feet through sneezing and coughing. Wash hands frequently and avoid toughing your eyes, nose, and mouth. Keep cuts bandaged. Openings allow germ entry.
Use disinfectant wipes to clean germ hotspots: faucet handles, doorknobs, remote controls, garbage can lids, and bathroom surfaces. Cell phones deserve their own shout-out. With chatting, texting, downloading, and surfing being done everywhere from the kitchen table to the toilet (we've all heard this from the stall next-door), frequent cleaning is critical.
Get your sleep. Seven or eight hours of good sleep a night helps build your immune system. Sleep deprivation impairs your ability to fight off germs. Those who sleep 4 hours a night have weaker immune systems than those who get 7.5 to 8.5 hours, according to a University of Chicago study.
Countless other studies have proven the less one sleeps, the more chance of contracting a virus. Meditative yoga can help prepare the body for quality sleep, regardless of the amount. (Sometimes deadlines or a colicky baby can sabotage best intentions.) Consider a soothing class at day's end. Breathe and stretch away stress; the practice itself boosts immunity function.
Hand-Washing & Disinfecting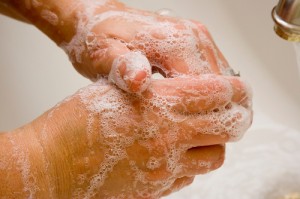 One of the most effective ways to avoid illness is through frequent– and proper– hand-washing. Require it of your children and other household members. If your tot does not do a thorough job, demand a re-do. Holding hands under a faucet with today's already foaming version of soap does nothing to wash away germs. Live by proper example:
Wet hands with warm running water.
Lather soap for at least 20 seconds. Scrub vigorously between fingers, under nails, on backs of hands, and on wrists.
Rinse well.
Dry with a clean towel. If possible, turn off the faucet with a disposable towel. Do not share a towel with other household members who are sick.
Keep hand sanitizer near the tissue box to save your loved ones from continuous trips to the sink. Bring a travel-sized container with you during the day. Those electronic-signature pens found at check-outs are the modern germs' hottest hook-up.
Be sure to wipe down exercise equipment with conveniently supplied disinfecting wipes before and after use. Include the area where you place your workout towel or other belongings.  Hand sanitizer is also readily available for use throughout the Center. A little consideration makes a healthy community.
Rest assured: The Childcare room at the Center is frequently disinfected throughout the day to minimize germ spreading. Hand-washing is encouraged, and should be practiced upon entering and leaving.
Unattended, flu and cold germs can live on a hard surface for up to eight hours or longer (less on soft materials). Clean with an approved disinfectant. (See www.epa.gov/oppad001/influenza-a-product-list.pdf). Use an aerosol disinfectant for upholstery and areas unable to be laundered.
Exercising with Sniffles
Despite diligence, the average American adult succumbs to approximately three respiratory infections per year, according to the American Council on Exercise. The great debate: Should I still workout or can I get away with a night on the couch? (Fitness fanatics, we know you're excluded from this thought process.)
Here's a quick strategy to help you decide, agreed upon by most health experts: If symptoms remain above the neck, such as a scratchy throat and sinus congestion, enjoy a workout. Physical activity may improve congestion and combat fatigue. When symptoms exist below the neck– such as body aches, chills, and stomach issues– postpone your workout for another day. In all cases, when a fever is present, skip exercise. Always follow your instincts, and exercise at your own pace.
It's Not Too Late to Vaccinate
Flu activity continues to be on the rise. A peak for this year's flu season has not been determined yet. Cases can be seen into May, although infrequent. If you haven't gotten a flu shot, time and resources are still available. The HealthMap Vaccine Finder, http://flushot.healthmap.org, shows you where the flu vaccine is still available in your area. Check with your physician's office first. They can include all immunizations in your records.
Influenza weakens the immune system. In addition to being out of commission and feeling lousy for the duration of the flu, your body's immune response becomes weakened. You become more susceptible to other viruses, which often results in a season filled with colds.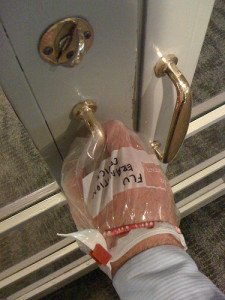 Google.org partnered with the CDC after years of impressive flu tracking by the search giant's non-profit segment. Technology allows experts to follow flu activity and spikes at the city level for more accurate reporting.  Visit Google's interactive flu-trends map at www.google.org/flutrends. See how your neighborhood is doing.
Scientists are making strides at using alternate additives to flu vaccines. Next year's vaccine is expected to follow the newly released insect-based version. Over the next few years, the vaccine will protect against four strains of the virus, an improvement from today's vaccine which only allows room for three.
Proactively manage your health. Get proper immunizations on schedule. Participate in a healthy lifestyle that includes exercise, good nutrition, hydration, and plenty of sleep. The Center is here to help keep you well. If you are defeated, remember misery loves company. Be comforted; you'll definitely be among company.
Sources
"Your Top 10 Flu Questions Answered" at www.cnn.com.
"Google: The Flu Is Coming!" by Chris Taylor at www.mashable.com.
Image Credits
Protected handshake: http://www.flickr.com/photos/louisvillepm/4156223738/
Holiday crowd: http://www.flickr.com/photos/willow-monk/4200853708/
Hand-washing: www.flickr.com/photos/arlingtonva/4314530838
Doorknob protection: http://www.flickr.com/photos/louisvillepm/4156230378
Related Articles: