by Michelle Sutton-Kerchner
As we kick-off a new season, prepare to make it amazing …
There are times in life when things happen in their own course. We can "go with the flow" and see where it leads. Summer is not one of those times. Sure, there can be days that unroll without plans. However, it is likely those days only will happen if you actually plan for them. The short weeks of summer go by in a rush. Seize them and make them your own. Here's how …
Beyond the Swimsuit
Acknowledge that your beach body is a work in progress, which is great since you reside in the same body all year long. If you're not ready for swimsuits and tank shirts, you have not missed the deadline. Do not spend a single sunny day lamenting the smaller size you hoped to accomplish. Stuff it back in the closet, do another round of personal training sessions, and try again.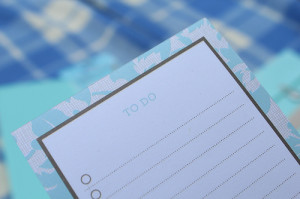 Your fitness plan is crucial to more than your waist size. The health benefits to mind and body are countless. Despite its association with lazy days, summer can often feel like a marathon. We rush from work to play, camp, vacation, cookouts, and back to work again.
A summer body is needed for more than the beachwear. Train to meet summer's increased physical demands while simultaneously managing your same workload.  The extra time in the office you spent in February isn't as easily donated this time of year. Build your stamina and strength to make the most of each part of your day, from paperwork in the morning to gardening in the evening.
A Morning Routine
Summer often means a shift in routine. Businesses may keep different hours, children are school-free, and schedules are unpredictable. Although there may be more flexibility during the summer months, we often cram the hours and break from healthy habits.
Consider creating a sacred morning routine. Do not allow anything to interfere, including day trips, traffic, or late nights. Take advantage of nature's wake-up calls. Sunrise is early and the birds are a harmonious alarm clock. Before daily activities, make time for your health. Eat a nutritious breakfast and tackle your workout.
Research on the best time of day to exercise is inconclusive. However, a morning workout in the summer may help exercisers remain committed. Before a full day of summer fun takes you off course, do your workout. For days when you don't visit the Center, outdoor fitness is safer and more comfortable in the early hours. Fit in a walk or a warm-up without threat of heat stroke or sun poisoning.
Morning workouts also are helpful when training for competitive events. Usually held in the morning, the body adjusts to physical exertion at this time of day. This allows for stronger performance on race day.
Not a morning person? Decide to be one! Teach your body to be ready for exercise in the morning. Circadian rhythms can be reset based on behavior. A good example: If noon is your regular lunch time, you can expect your body will crave food at noon based on cues from your internal clock. We move the clocks forward /backward twice a year. The clock may read 11:00am after a time shift. However, the body still becomes hungry at noon.
We are creatures of habit. You can make your body crave exercise in the same way. Simply start a morning routine. In about a month's time, a morning workout will feel natural to even the latest night owl. (Staying up for The Late Show may no longer feel natural though.) Develop a healthy breakfast habit as well. You'll need it to fuel the morning workout, as well as the rest of your day.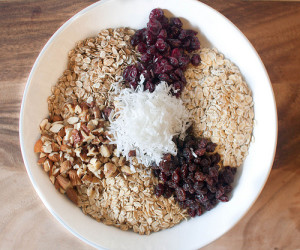 Skipping breakfast is a common culprit of weight gain. Research proves those who eat breakfast daily have an increased success rate of reaching and maintaining a healthy weight. Missing the day's first meal is thought to slow down your metabolism. Experts also believe starting the day with a healthy breakfast leads to a day of more nutritious dietary choices.
How you launch your day sets the tone until you drift to sleep at night. Use the powerful combination of exercise and a nutritious breakfast. Nourish a healthy body and mind to face the day's challenges. The alternative: Sleep longer and rush out the door, with the added weight of guilt and calories from a quick donut and coffee. How far will you make it on the boardwalk 12 hours from then?  But, it's summer, you "deserve" to be lazy, or something like that. (Exactly.)
A Summer Schedule
Plan ahead. Summer's casual attitude can lend itself to stress. Each day is a challenge to fit in an abundance of promises. We make promises to ourselves, family, work, friends, and even the dog. (Hey, he wants his slice of summer frolicking, too.) As the days fly by with commitments unmet, panic ensues. We cannot possibly manage it all.
Set your priorities and schedule in downtime. You'll manage to accomplish your summer favorites. Most importantly, you will obtain some of that sweet summer relaxation you longed for with every shovel of snow.
If spending summer days or nights with children, be realistic in expectations. Keep commitments to a minimum. One summer sports league is probably plenty. Consider a Fit Kids program at the Center. Mom simultaneously can enjoy her fitness time in a cool environment, allowing Dad to still make his evening tee time.
Go through the piles of school work, flashcards, and workbooks you accumulated with the hopes of mini summer think-sessions to get a jump on the next school year. Organize them and use only a sampling. Despite best efforts, it is summertime. Schoolchildren's brains are set on "conserve mode." Your kids may not be the attentive pupils you hoped. After all, there is a backyard water fight waiting to happen.
Take the same inventory with crafts, books, and other projects. Focus on a few and follow them through. You will feel more fulfilled when September arrives. Read one complete novel, perfect one training program, get one closet organized. Avoid having several start-ups littering your life. Try one new hobby and perfect it. Make a few new exercises your own. Build a scrapbook of summer memories instead of loose photos scattered everywhere.
Simplify and discover time is your friend. You'll want plenty of it to create a summer that matters to you.
Find Your Place
Somewhere among the summer scene is your oasis. It could be the ocean's edge, a hiking trail, or a backyard swing. A log in the woods or a fishing lake. Nature does not need to be the theme. It could be a small corner in a museum (for lovers of air conditioning), or a spot on the Exercise Floor or in the Group Fitness studio.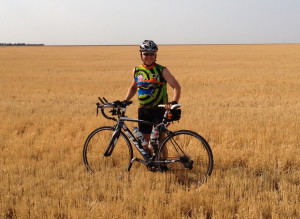 There, troubles leave you. Peace fills you. You will know you've found "your place" when the transformation seems almost surreal. There is a trendy emphasis on the unimportance of things. Only certain physical things are truly needed to survive in this world. However, we often neglect to acknowledge the need for a place. Somewhere to discover who we are, and cultivate that person.
During the summer, seek out this shelter. Be creative. It may be a transient place alongside a loved one. It could be a place you always have felt a certain pull. Perhaps you already are familiar with the location.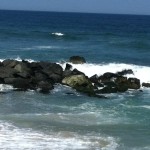 Occupy the place doing whatever suits you. Practice the T'ai Chi moves you learned in class, dabble in yoga asanas, lift weights. Sit with a patient heart for needed answers. Discover the meaning of summertime. It goes beyond barbeques, amusement parks, and summer camps.
Sources
"The Best Time of Day to Exercise," by Elizabeth Quinn at www.about.com.
Image Credits
Amazing summer (introductory photo): www.flickr.com/photos/dexxus/3667466363/
Summer to-do list: www.flickr.com/photos/thriftyuk/9551870313/
Healthy grain breakfast: www.flickr.com/photos/b_2/5589079078
Related Articles: