by Michelle Sutton-Kerchner
Bring out your inner athlete. You've got some winning to do …
We are all in the process of becoming our best selves. Even elite athletes aspire to higher greatness. Along the path to improvement, sometimes you must fake it till you make it. Scientifically proven, this approach propels us forward as we build confidence in our abilities along the way.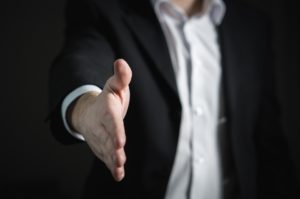 Research shows thoughts have a significant impact on feelings and subsequent behavior. For example, acting the part of a business tycoon—wearing a suit, being self-assertive, speaking in professional tones, using corporate lingo (often lots of acronyms)—helps you develop those characteristics as a natural part of your personality. Initially, you may not feel comfortable. However, several firm handshakes into playing the part, the personality traits you need to develop become authentically yours.
How to Train
Regardless of which exercise methods you choose—and the Center has countless—success is largely determined by your approach. Go into your workout like the fitness beast you want to be. Don't be afraid to act the part.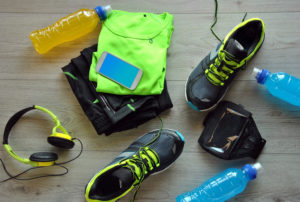 Invest a little in the look. It is not superficial to wear proper athletic attire when working out. Find decent, supportive footwear, an Olympic-grade swimsuit, or the latest sweat-wicking t-shirt announcing your fierce athleticism or yoga mantra. Own it. Commit to it.
Body language speaks loudly to our physical abilities and perceived limitations. Research proves a dominant, powerful stance and movement helps increase strength and decrease sensitivity to pain. We all need that on the Fitness Floor!
If you're petite in stature or "accessorize" with a cane, simply practice good posture. Chin up, shoulders back, chest forward. Not everyone has a football player's physique to throw around, but we can all work out like we do.
Find a Fitness Mentor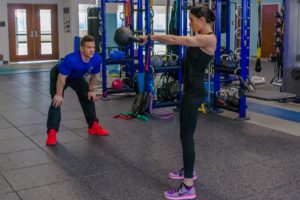 Having a positive figure to emulate helps capture the movements and gestures needed to achieve that person's skill level. If you want to become an experienced exerciser, replicate the actions of one. Monitor how you feel initially as well as during your transformation into this roll.
Don't be secretive. Introduce yourself. Share your admiration and aspirations. Most individuals will be receptive and happily take on more direct mentoring. (Imitation is the best form of flattery.)
Personal trainers or Group Fitness instructors are skilled at coaching people. They can mentor all skill levels, whether you're a beginner or like 49-year-old member Mike who competed in a Spartan Ultra Beast event. Mike depends on his trainer, Chris, to help him accomplish confidence and strength for his next goal: a 24-hour obstacle run or 100-mile endurance run. You can bet he will approach his training like the relentless beast he has become.
For those who are sport-performance training, don't forget to throw in the pros. Whatever your sport, there probably is a professional in the field you admire (idolize?). You've spent hours watching this person execute everything from winning moves to disgust after a bad play. Learn as you observe. Imitate the qualities you admire. Personalize them by adding your own gestures, style, or pre-game routine.
Be Sincere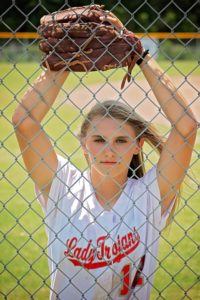 You are not trying to be a fraud or con artist.  Inappropriate attendance in an advanced fitness class or marathon before you are ready is not the goal (unless you are writing a sitcom episode or medical drama). Be honest with yourself and others. Use these proven mental and physical strategies to help you look and feel like a champion—even as you warm up to being a beginner.
It is acceptable to act how you want to be. It is okay if you aren't that person yet. You will grow into your new self with greater confidence as you navigate the terrain and develop your aspired place in that landscape.
Sources
"This Mental Trick Will Make You a Better Athlete," by Greg Chertok at usnews.com.
"Why 'Fake It Till You Make It' Is So Effective, According to Science," by Justin Bariso at inc.com.
Image Credits
Handshake: pixabay.com/en/handshake-hand-give-business-man-2056023
Female athlete: pixabay.com/en/girl-young-glove-fence-outdoors-757365
Related Articles: