Regardless of your type of MP3 player (Sony, Zune, or the ever-popular iPod), creating a library of your favorite tunes can become second-nature. Soon, you'll be uploading, organizing, and grooving with a rhythm that rivals our Zumba classes. We all have our specialties. However, most of us aren't a hip-hopping 15 years old, styling headphones as a permanent wardrobe accessory.
What Do I Do with This?
In your hand rests this portable stereo of sorts. Exciting, but a bit overwhelming. Once you've followed some simple instructions for hook-up, you are left alone to make this device your own. Consider it a "blank slate" waiting to be written upon with music of your choice. Some suggestions for beginners:
Some MP3 players are proprietary, so you can only use their online software and formats for operation. For example, the Sony Walkman MP3 works best with the Media Player digital music library application. For the purpose of this article, we'll focus on the iPod brand and iTunes. They are the most popular and set the industry standard.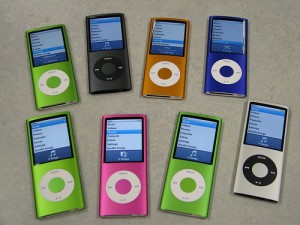 Join an online music site, such as iTunes. Creating an account is free and you can often get codes for free downloads. Although iTunes was created specifically for the Apple iPod, you can purchase songs, movies, audio books, and similar media from a number of other sites as well.
You can also use the free iTunes software to import music from your CD collection or download podcasts (think mini audio/video presentations). The software allows you to organize your songs into playlists and share music. Then, through the USB cable (usually packaged with MP3 players), you sync the player with the collections you've arranged on your computer.
Online sites like this usually charge a minimal flat rate per song, album, movie, or show. Once you open an account, you can leave your credit card on file at their online store for future purchases. Make certain that they offer standard security measures to protect your private information.
If you prefer not to use a credit card, you may purchase iTunes gift cards or use similar debit accounts. Simply enter the card's number into your online account and instantly have a running balance of money to spend. This is a good self-discipline approach. Imagine a Madonna fan with sudden access to her countless hits. Do "impulse buys" come to mind?
Speaking of Selection
The collection of digitally formatted songs available on the Internet is incredible. From has-beens to the hottest pop stars, you are sure to discover and rediscover favorites. A fun music mix can be inspiration to go that extra mile, kick it up a notch, or both.
Consider visiting the following sites for some upbeat workout music. There's an appropriate rhythm for every pace and skill level. Consult with a personal trainer to find a tempo that works for your unique exercise program.
www.workoutmusic.com: Songs by a variety of artists that are remixed to create tempos for exercising.
www.podrunner.com: Free exercise music mixes that range from 130 to180 beats per minute. Ideal for time on the treadmill, cycles, or elliptical trainers. A club-style sound predominates.
Other Entertainment
Audio books: In addition to music, you can listen to a latest best-seller as it is read while you stroll on the treadmill. Pick a page-turner and you'll be surprised at the mileage you cover.
TV shows & movies: Catch the latest episode of your must-see show or enjoy a movie over several workout sessions. Contestants from So You Think You Can Dance might inspire you to hit a Group Fitness class after the Exercise Floor, or motivate you to evaluate your own fitness goals.
Accessories
There are various MP3 charger devices, so you can recharge the battery everywhere from your car to your bathroom. Of course, you can simply use that little USB cable and charge up at any computer with an open USB port.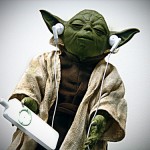 For the fitness enthusiast, consider purchasing an accessory that allows you to comfortably wear your music. An arm band or clip easily attaches to reduce interference from cumbersome cords and bobbing gadgets. Headphones are available in a variety of sizes and shapes for a snug-fit. You can't have your left ear lose the grove because of a dangling earpiece. And, if you're going to look this cool, go for a color that matches your workout gear.
Get Plugged In
The Center's equipment allows you to enjoy a favorite TV show, view your kids in the Childcare room, or get timely Center announcements and e-magazine topics. Many are flash-drive compatible for quickly viewing material on your portable storage device.  Compatible hook-up for your MP3 player is yet another way we help customize your fitness experience. Simply plug the cord on the exercise equipment into the designated outlet on your MP3 player, select a song or playlist, and get going.
Although there are more functions you can enjoy with your MP3 player, this article focuses on some basics to get you literally up and running. Now, go and join the masses!
Sources
"Music and the Brain," Arminta Wallace, at www.ThirdAge.com.
"Best Workout Music Resources," Paige Waehner, at www.exercise.about.com
Image Credits
iflowers: www.flickr.com/photos/knoizki
iPod rainbow: www.flickr.com/photos/bknittle
Yoda with iPod: www.flickr.com/photos/metrojp/85740389
Related Articles: