by Michelle Sutton-Kerchner
Get back to simpler times, before gifts required wi-fi, battery chargers, and big bucks. Check out these gifts to inspire health. You'll love to give them, and may add them to your own wish list …
Spread holiday cheer with gifts that motivate a healthier lifestyle. Help loved ones reduce stress, increase energy, and grow stronger. Try one of these thoughtful gifts for a positive impact.
For the Kitchen
Nothing motivates healthful meals like a new cooking gadget or a book of easy, delicious recipes. (Make sure there are plenty of mouthwatering photos.) Encourage more fruits and veggies with gifts like a smoothie maker (previously known as a blender), juicer, or high-end salad serving set.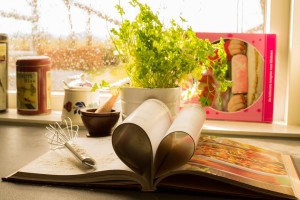 A countertop grill is ideal for the Grill Master in your life who happens to shy at flipping burgers in the snow. Enjoy reduced-fat meal prep with all the flavor of summer. A steamer is another great tool for healthy prep. You can steam everything from grains to vegetables. Accompany it with an olive-oil spritz bottle to add flavor in moderation. Steaming captures food's natural flavors, causing less need for salt, cheese, and butter.
Get creative! Build a basket of your favorites. This gives you the chance to introduce healthful choices to your favorite cupcake lover. Assure variety. This may be your big chance to convert a junk-food lover to the other side.
Include a fun trail mix, fresh fruit, homemade muffins, and gourmet tea and coffee (antioxidant power). Consider the makings for your favorite 3-bean soup or reduced-fat oatmeal cookies. Of course, don't forget a bottle of red wine and dark chocolate (for heart health). Hey, you've got to be reasonable in your expectations. It's a gift, after all.
For the Body
Show loved ones you believe in them and all they can accomplish. Gift them the opportunity to improve their lives through a commitment to fitness and wellness. With a gift card to the Center, they can customize their gift to meet their needs. Center gift cards can be applied to membership, allowing everything from a relaxing soak in the spa pool to the latest fitness classes and equipment.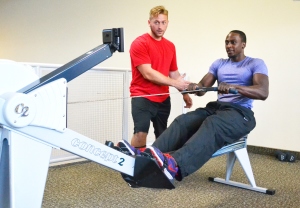 This is a generous gift of encouragement that helps improve quality-of-life. You'll be receiving their gratitude for months to come. Plus, you can enjoy peace-of-mind knowing your friend or family member is living their healthiest life with an active membership. That's a gift to you, as well.
If you are the fitness guru in the relationship, consider more specific gift cards to provide direction for a newbie. Personal training sessions, Small Group Training packages, Pilates reformer sessions, martial arts lessons, and swim lessons are all available to gift. Help improve a golfer's game with Pilates reformer sessions. Prepare them for a winter getaway with private swim instructions. Make your spouse accountable to fitness goals with the coaching of a personal trainer.
Visit the Reception Desk or the Center's sales staff for information on holiday gift cards. Help family and friends commit to making smarter choices for themselves.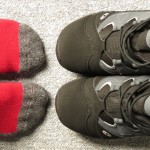 Don't forget about creature-comforts! Everyone loves a little luxury. Socks may seem boring and essential. But, think about the last time you wore a saggy pair. Treat them to socks built for workouts. Find a cozy sports jacket for the outdoor runner. Splurge on a reliable set of headphones. Create a playlist of motivating music. These little presents have a big influence, especially in the battle against missed workouts.
For the Traveler: Help them stay committed with basic exercise pieces to keep going when the Center is out of reach. Exercise bands and hand weights go everywhere. Reps can be managed even when leaving the inside of a business conference hotel cannot. Don't get caught up in brands and styles. Go for the basics. The less complicated, the more likely they are to be packed and used. Snack containers and refillable sports bottles are also helpful to those often in transit. Make healthy habits convenient for your on-the-go recipients.
For the Mind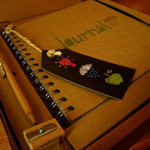 Cultivate an attitude of gratitude. Tie a ribbon around an attractive journal and pen, and call it a life-changing gift set. Recording accomplishments, fitness and otherwise, generates abundance. It helps us appreciate all we do and have, by requiring us to take note. Monitoring progress, keeping track of food intake, and recording goals is essential in maintaining a healthy lifestyle. It's an opportunity to discover more about yourself and where you want to be (at the finish line of a 5K, walking without support, sleeping a full night). It's an invitation to realize all you already do and have.
Help them "own" it. Put a special note in the cover or on random pages. Remind loved ones of their special place in this universe, and in your life. That, gift-givers, is the purpose of any present.
Image Credits
Cookbook & kitchen tools: pixabay.com/en/cookbook-heart-baking-recipe-love-761588/
Footwear: pixabay.com/en/winter-boots-shoes-clothing-warm-80931/
Journal: flickr.com/photos/thejudders/3497083945/
Related Articles: