As humans, sometimes we are overly ambitious. Setting too many goals at once is a set-up for disappointment. We become overwhelmed and fall short. As Center members, those ambitions likely include goals to reach a healthier lifestyle. With a fresh start, we are determined to eat better, lose weight, increase reps, and conquer that new Group Fitness class. Among those elements to obtain a state of wellness, remember the importance of contentment.
This New Year, strive to be at peace with yourself, just as you are.  Of course, working toward self-improvement should be a lifelong ambition. However, make a decision to accept yourself as you are this very moment. Embrace your flaws as an opportunity for growth, not something to criticize. Open your heart to all you are—positive traits as well as challenging aspects. This self-reflection encourages inner peace with whom we are and the life we live. In that state-of-mind, we become energized and inspired to tackle all those other resolutions!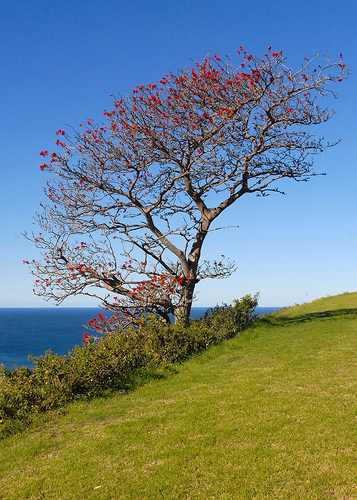 Resolve to Rest
With a little downtime, and the chance to strategize, we can set a more accurate path to reaching realistic goals. Don't simply create a generic list of habits you wish to start or kick. Think it through. Sleep on it. Then, be specific. Determine the small steps needed during your journey to a healthier, happier life.
I still need more healthy rest in order to work at my best. My health is the main capital I have and I want to administer it intelligently.
–Ernest Hemingway
Image credits
"Greek Tranquility III": www.flickr.com/photos/petergiger
"My Favorite Tree": www.flickr.com/photos/jaroslavd
Related Articles: