by Michelle Sutton-Kerchner
Don't wait until Thanksgiving. National Gratitude Day reminds us we can be thankful year-round …
Although an exact cause-and-effect between gratitude and improved health is not clear, it does exist. Research in the field of positive psychology continues to grow, with a focus on gratitude's impact on physical and emotional well-being.
Those who live in gratitude follow that trendy phrase, "Happiness is not about having what you want but wanting what you have." Productive, successful people strive to achieve everything from six-pack abs to a six-figure salary. Yet, the happiest among them are those who are still A-Okay with a little extra chub around their middle and a little less chub in their wallet. Those grateful folks tend to be happier and healthier, regardless.
Healthy Perks of the Grateful
Exercise More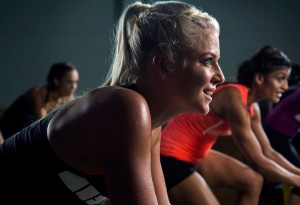 A study published in Personality and Individual Differences found grateful people tended to exercise more. They also experienced fewer aches and pains, and reported feeling overall healthier, than those who did not regularly practice gratitude. (This is likely the combined outcome of exercising more along with those thankful feelings.) They tend to practice better self-care and follow up with physician exams when needed.
Better Self-Esteem
According to a study published in the Journal of Applied Sport Psychology, athletes who feel grateful usually have increased self-esteem. Researcher, professor, and author Dr. Robert Emmons compares gratitude to a muscle that requires exercise to stay fit and functional. When training, remember to flex your gratitude muscles. The self-esteem it yields ranks up there with endurance, strength, and flexibility skills.
Those who take a grateful approach to life tend to be less envious, which also cultivates self-esteem and contentment. Appreciation of others' achievements and successes does not diminish your own. Rather, it can reflect your goodness and increase satisfaction with your life. You are unique. You are enough.
Improved Sleep
Researchers assessed the sleep habits of individuals, almost half of whom had clinically impaired sleep. They measured participants' levels of gratitude, quality of sleep, and personality. The study determined dozing off in a state of gratitude led to improved quality and quantity of sleep, with less time needed to fall asleep. They also had less daytime dysfunction, likely a combination of better sleep and a carry-over of thankful thinking (not to mention all that gratitude-promoted exercise).
Improved Mood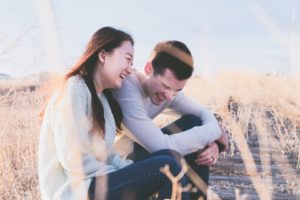 Studies link gratitude to improved happiness and well-being. However, we don't need research to tell us that. Anyone who lives in a world of thanks is going to experience more joy simply because they are continuously acknowledging it. Gratitude is not an anti-depressant, but it can lighten the burden of negative thinking.
Stronger Immune System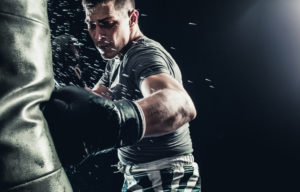 Whether from the additional exercise, better health, improved sleep, or decreased emphasis on life's stressors, gratitude strengthens the immune system. Those who live gratefully tend to be optimists. Numerous studies show optimists have better immune functioning and post-surgical outcomes.
When It's Elusive
A grateful approach to life is not always easy. Remarkably though, finding gratitude in sadness or tragedy is considered a gift by some. No one likes to experience pain. However, without it, we would not know comfort. We work to avoid sorrow and tears. Yet without them, we would not know joy and a genuine smile.
Stop distracting yourself from a heartache or loss. Instead, experience it. Allow it to cultivate your resilience. True resilience, the stuff that gets us through life, requires acknowledgement of good and bad.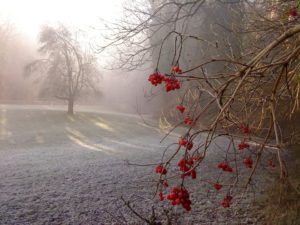 Adversity often promotes personal growth. Although you may not be grateful for the circumstance, it offers you a wealth of opportunities to become wiser. It also offers a chance for stronger connections with loved ones who support you during your time of need.
Embrace life's challenges.  As you overcome them– growing, learning, and discovering your true strength– you will realize even pain has value. And you can still be grateful.
Sources
"Boost Your Health with a Dose of Gratitude," by Elizabeth Heubeck at webmd.com.
"7 Scientifically Proven Benefits of Gratitude That Will Motivate You to Give Thanks Year-Round," by Amy Morin at forbes.com.
Image Credits
Laughing couple: pixabay.com/en/couple-grass-happy-laughing-lovers-1838940
Autumn fog: pixabay.com/en/the-fog-autumn-nostalgia-nature-2721653
Related Articles: