by Michelle Sutton-Kerchner
A healthy new year is a happy new year. As you embark on the adventure of 2015, consider making priorities rather than resolutions …
New year resolutions often have a daunting reputation. You need to make them. Then, you need to keep them. Later, you often have to break them. Consider avoiding the stress and discouragement. Focus on your priorities this year. It may put you on the fast track to (more satisfying) achievements.
A New Mindset
If your new year resolutions follow the aforementioned vicious cycle, it might be time to kick this detrimental habit. Many are compelled to stick with the resolution routine, in hopes of different results. The simple fact remains: Bulleted lists with tidy items one resolves to make reality do not always work. Life is rarely simple and tidy. This year, go a little crazy. Skip the traditional resolutions. Focus on your priorities.
Change your mindset from "resolutions" (mandatory) to "priorities" (preferences) and you'll likely increase the success factor. Studies show when we perceive a choice, we are more likely to make healthy decisions. For example, a person is more likely to exercise with the thought, "Maybe I'll work out tonight," instead of "I have to work out tonight."
Be True to Yourself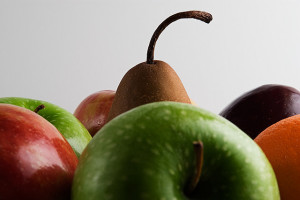 By setting new year priorities, your personal preferences are considered above all. They do not have to follow the world's expectations for the new year: exercise more, eat better, sleep more, spend less. We all know the list, mainly because we adopt some version of it for ourselves. Stop right there. Focus on your unique preferences and prioritize accordingly.
Frustration and fatigue often ensue when our priorities are not in order. A disgruntled spouse or friend even may accuse us of misplaced priorities. This failure to follow our heart affects the mind and body. Even the goals achieved will lack luster when they are not our true heart's desire.
Standard resolutions may be yours as well as the rest of the world's. For example, eating better and exercising more are great aspirations. Customize them and they will more easily become priorities. Adopt a diet of healthy foods you personally enjoy. Increase exercise by participating in activities you prefer.
This year, invest time in planning your journey. Give goals and hopes serious consideration. Spend a few days, or even weeks, developing a solid list of priorities. Then, create ways to make them happen based on your personal preferences.
One exercise machine does not fit all. The trendy super-food may not suit your taste. A closet system may not be your solution to organization. Personalize the steps needed to live according to your priorities. Efforts will feel more natural when in sync with your spirit. The achievement process will be easier.
Choose Health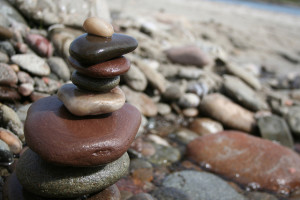 Wellness eludes those who do not prioritize their own health. It can remain just out of reach as we seek to accomplish other priorities. Unfortunately, this type of neglect is common. Our own needs often become assigned to tomorrow, and all the days that follow. Nourish your body by living a balanced life. Although priorities need to be customized to be successful, everyone should acknowledge the power of self-care.
Center members benefit from a team of professionals to assist with their health endeavors, every single day. Let a personal trainer or fitness instructor guide you to living healthier. On-site nurses can provide valuable insight to your current health conditions, which allows a safer, more effective workout.
The Center offers opportunities to live more according to your priorities, beyond fitness. Relax more (use the spa pool), learn something new (grab a kettlebell and find a trainer), spend time with family (join the Family Swim). Experiment with variety. Welcoming change, in itself, may be something to prioritize this year.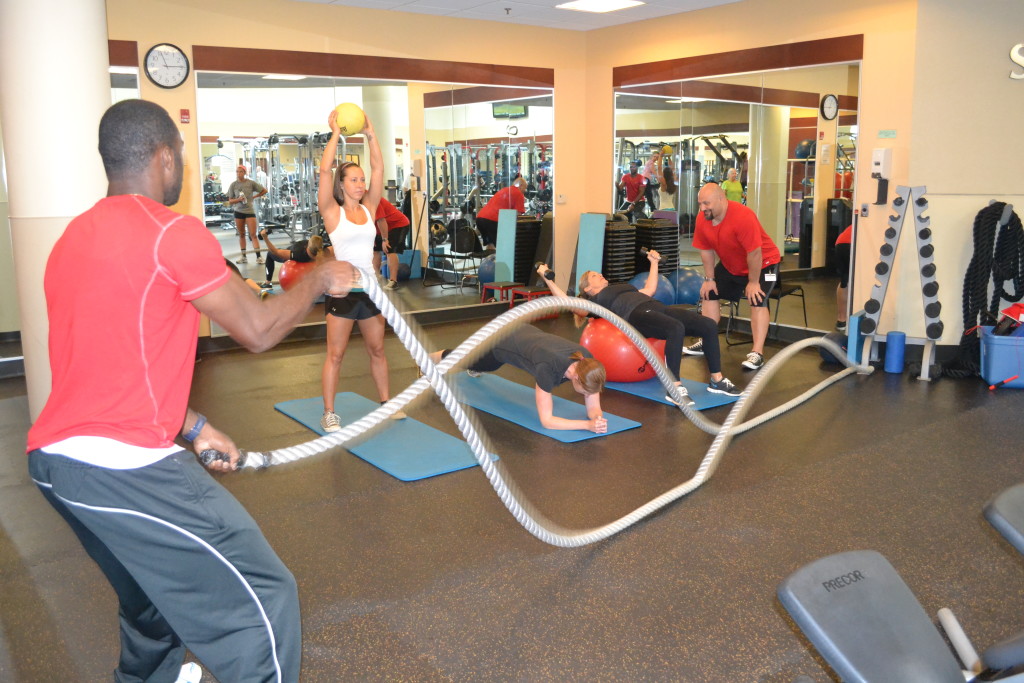 According to experts, fitness trends for 2015 include:
Small group training, personal training at a discounted rate with a few others to enjoy camaraderie
Exercises that emphasize core strength, like Pilates
Results-oriented fitness programs, with tracking methods that motivate
Strength and resistance training, more mainstream than ever
Interval and circuit training, both use a variety of exercises done in sequence but circuit training is done with less intensity
Off-season sports training, to stay in winning condition year-round
Fitness to promote wellness, after overcoming serious illness or surgery
A healthy mind and body are energized. Put your health at the top of your 2015 Priority List. Be in optimal condition to live the life you want– in accordance with the rest of your priorities.
Sources
"Top 20 Fitness Trends for 2015," by Tracey Romero at philly.com.
Image Credits
To-do list (introductory photo): flickr.com/photos/mufidahkassalias/10519508175/
Fresh fruit: flickr.com/photos/imageme/467411993/
Balanced: flickr.com/photos/aeu04117/5199030961/
Related Articles: