by Michelle Sutton-Kerchner
Less than a week ago, you resolved to get in better shape in 2016. Perhaps there's the issue of being a little clueless. Don't let your best intentions lead nowhere fast …
Enjoying a healthy lifestyle is not complicated. Once you eliminate the gimmicks, trendy diets, and kooky takes on exercises, it comes down to basics. Repeat these basics until habits are formed (about six weeks). Proceed with life healthier and happier.
Follow these steps. Repeat often. Reap rewards.
Get Started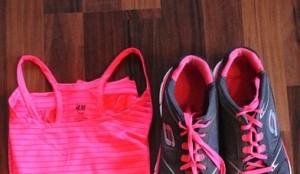 Showing up is half the effort. Lace up your sneakers and pull on workout clothes. Head to the Center. Even if you only walk around the facility and become familiar with surroundings, you are taking a step– many steps. You'll quickly warm to the welcoming environment. Once comfortable, it will be easier to get down to the business of burning calories and sculpting muscle.
Make it easier: Keep clean workout clothes within reach and sight. They'll act as reminders and be conveniently available.
Make a Plan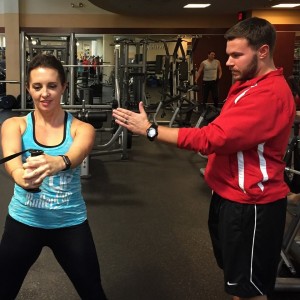 Know what you are going to include in your workout. Envision yourself doing it. Upon arrival at the Center, head to your targeted equipment or Group Fitness class. Go with confidence. Own it! This comes easier for veteran exercisers. Newbies may need support at start-up. Take advantage of the "Get Started" phase (discussed above) to learn more about classes, equipment, and aquatics. Introduce yourself to the experience.
Make it easier: Whether new or a regular at the Center, personal trainers are always available on the Fitness Floor to help. When joining the Center, a trainer will customize an exercise routine based on your needs and goals. As you progress, every 6-8 weeks you are encouraged to take advantage of a free training re-assessment to update your workout and ensure its effectiveness. Whether a beginner or lifelong fitness guru, always avoid plateaus by introducing variety!
Think of the After-Moment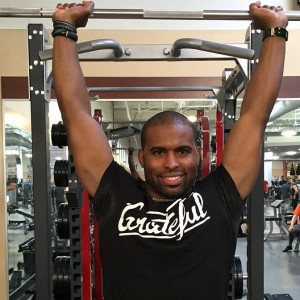 Don't be hard on yourself. The thought of physical exertion is not always enticing, especially after a stressful day. Replace images of huffing and puffing through a tedious repetition of movements to a brighter reality. Think of the exhilaration achieved at the end of a workout. Your muscles are warm. Your body feels life coursing through it as all systems work to improve. Recall that post-workout euphoria to get you through today's workout. It will be your motivation for tomorrow.
Make it easier: Keep your fitness routine fun and exciting. It's harder to break into a sweat and soar when you are bored. If you don't like your workout, try something new. Keep trying until you collect a bucketful of favorites. In the process, you'll get a varied workout and a lot of experience!
Image Credits
Workout clothes: pixabay.com/en/sport-sport-clothes-clothes-761125/
Related Articles: