by Michelle Sutton-Kerchner
Even though Simplicity Day was officially July 12, any summer day is the perfect time to honor it …
It's too hot to fuss and fret. Sweating through a workout is much more productive than sweating over life. Summer provides a natural inclination toward a laidback, casual approach. Have you taken advantage of this relaxed setting? Or, have you worried about everything from stalled weight-loss efforts to overbooked schedules?
Before It's Too Late
The season is half over. Capture its essence. Do these now:
Let go of ridiculous body imagery. Our bodies are made to do incredible things. One of them doesn't include getting airbrushed. We are works in progress. For some, that means taking steps without assistance of a cane. For others, it's managing one more rep with the heavy weights.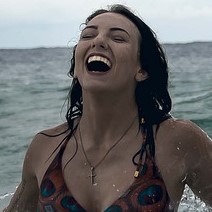 Respect your body—its limitations, achievements, and, yes, cellulite. Simple respect and acceptance won't make you look fitter, but it will provide the confidence needed to get fitter. Research proves self-confidence helps accomplish fitness goals.
In a season where emphasis is placed on six-pack abs, accepting one's physical "flaws" can be a challenge. Remind yourself you are real, strong, and evolving—and that's always sexy.
Prioritize. Summer can feel like a constant stream of activity. As your calendar becomes more complex, those sought-after "lazy days" deflate like a raft with one too many riders. Often, fitness efforts are the first to get neglected. We console ourselves that all the running around and subsequent sweating suffices as a workout. This physical activity, although tiring, cannot replace your formal exercise routine.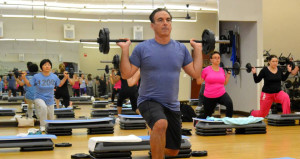 Fitness fuels your body and mind, boosts immunities, and strengthens. It allows you to squeeze the most from each day with those well-conditioned muscles. You can't accomplish that by rushing through errands and doing chores in the blazing heat. The outcome will be just the opposite!
Refer to your summer bucket list regularly. Simplify your schedule to accommodate that which is most important to you. Then, if you have time for a random pool party or extra commitments, add them. Otherwise, remain true to your summertime favorites, always keeping your health and fitness at list top.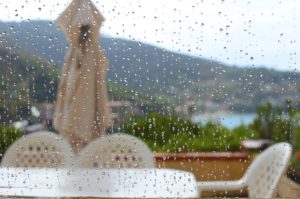 Be free of expectations. Life is not picture-perfect. Avoid trying to model your vacations, cookouts, and daytrips after a postcard. When we get too preoccupied with crafting to perfection, we often fall short. Keep expectations simple. When possible, try to eliminate any at all. Envision the experience you want, but allow for the inevitable thundershower, insect sting, and melted ice cream cone.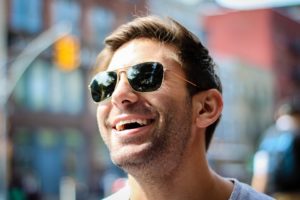 Live in the present. In the short weeks that summer encompasses, it is easier than ever to focus on what lies ahead and lament over days lost. Especially toward vacation's end and Sunday nights, we find ourselves projecting and consequently suffering the blues. As a result, we waste living fully in the time we are given.
Challenge yourself to live in the present. Work at remaining mindful so you can experience each day. Keep your thoughts simple, focusing on your senses–and the world around you– as each day unfolds. Simply live the moment.
Image Credits
Daisy: pixabay.com/en/floral-plant-natural-blossom-bloom-50157
Ocean fun: pixabay.com/en/bikini-enjoyment-fun-happiness-joy-1850726
Rained out: pixabay.com/en/rain-exterior-sea-landscape-sky-1842386
Joyful moment: pixabay.com/en/adult-business-city-face-fashion-1836445
Related Articles: