By Michelle Sutton-Kerchner
We can do incredible things. Once the power of motivation is sparked, we are unstoppable …
All of us are journeying together toward better health. Our obstacles vary. Our goals differ. Yet, as a community, we move forward, sharing our light to help others better see their way. Be brightened by these members' stories. May they illuminate your inspiration to go farther in 2017.
Dr. Marian R. Stuart, Back to Life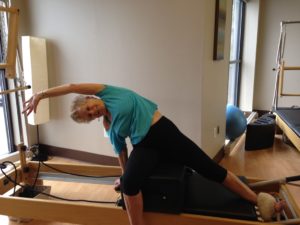 At 86 years old, Marian enjoyed the active lifestyle she cultivated her entire life.  She swam, took Pilates mat classes, and danced. However, three years ago, it became a struggle. Back pain that radiated to her hip and down her leg caused walking to become an ordeal. Her physically active lifestyle was difficult to maintain and no longer fun. Marian was diagnosed with spinal stenosis.
For many in their eighth decade, or even younger, this would be a convenient and understandable excuse to spend days resting on the couch. Dancing and swimming would be something to reminisce about rather than experience. Not for Marian. When physical therapy did not provide relief, Marian turned to her lifelong love: fitness.
After working regularly on the reformer with Pilates Manager Nellie, Marian indicated, "everything changed." Marian used Pilates to strengthen her back and core muscles to relieve the pressure on her lower back. Working in half-hour sessions, Marian conquered every element in the Pilates studio, including the reformer, tower, chair, and roller.
"At first, some of the exercises were a real challenge," admits Marian. However, by focusing on her breathing and positively engaging in mindfulness, Marian made progress.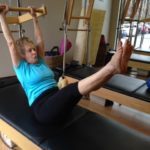 "I continued to get better. I could walk further without pain. Eventually, I was able to walk completely pain-free. I am dancing again. With Nellie's support, I have regained my life." Sometimes life takes grit. With the proper mindset, we all can learn to dance beyond pain.
Deborah Cohen, Spontaneous Health
Health issues and medication led to years of being overweight for Deborah. Martial arts and kickboxing filled her previous days as a fit person. However, the weight gain made a chore of even minimal physical activity. Deborah lacked energy and often became breathless during any attempts at it.
"At the spur of the moment, I stopped in the Center," says Deborah who still seems surprised by her impulsive action. Initially, the pool lured her to investigate membership. Once inside, she became impressed with the additional amenities and friendly atmosphere. "It was time to get back on track," she notes.
Here is where Deborah's story differs from many who struggle to lose weight. She chose to focus on becoming more fit, toned, and healthy. She wanted to feel better and enjoy life more fully. From experience, she knew if she focused on weight loss alone, she would not succeed.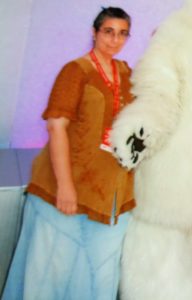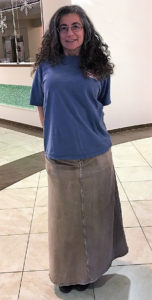 Deborah enjoys her varied workouts. She works with a personal trainer, swims, cycles, and lifts weights. In less than a year, she reached her weight loss goal and dropped over 50 pounds. Equally impressive, her current body fat, 23.7 percent, is about half of what it was when she joined the Center. She is considered in optimal range, with a side benefit of being able to shop in regular stores. Her new clothing size is a 10, down from size 22 one year ago.
At the Center, Deborah feels "at home" among the other members. "We are all people just trying to improve. Most members aren't striving to become fitness models. They are working to do exactly what I am—move better, feel stronger, gain stamina. And, yes, often they wish to lose weight," she shares.
Deborah emphasizes her improvement is beyond lost pounds. She feels and looks fit, and enjoys the self-confidence it continues to bring.
Her advice to those on a weight loss journey: "Don't worry about the weight. Focus on getting in better shape for yourself. Concentrate on building a strong, healthy, fully functioning body where you'll feel good about yourself and better about the rest of the world. You'll lose weight without even realizing it."
Ellen Silva, Breast Cancer Survivor
Although a founding member, intimidation kept member Ellen from going to the Center. It took cancer to overcome this fear, and realize it was never necessary. After spending most of 2015 fighting breast cancer and caring for her ill father, Ellen earned the nickname "Super Woman" from her trainer, Carolyn. She deserved it.
Breast pain led to a mammogram where cancer was discovered. It was stage 0, caught extremely early. Ellen journeyed through the process, undergoing surgery and treatment as advised. Progress had its setbacks, including in the form of an infection, which required additional surgery. During her final surgery, Ellen's father was transferred from the hospital to rehabilitation. He died four months later.
After her own rehabilitation, Ellen joined the Center's Cancer Wellness Program. This was her first real introduction to the Center. "The Center is the exact opposite of what I thought. It is unlike a gym. Everyone is welcoming and approachable," Ellen relates.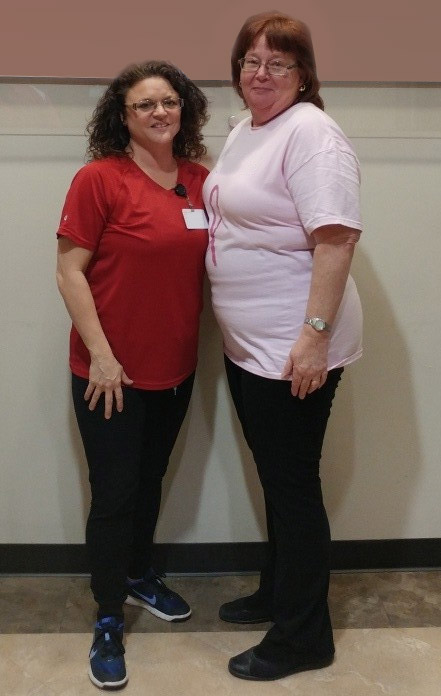 She admits to being afraid to exercise after her surgeries. However, once she graduated from rehab, Ellen seamlessly advanced to the Cancer Wellness Program. "Being in the Program has allowed me to get in better shape and become healthier than I was even prior to cancer," she says.
She notes how the Program has safely guided her workouts while monitoring her health and mental outlook. "The staff helps me stay positive, even when I'm exhausted and struggling." Carolyn adjusts Ellen's workouts to accommodate her needs for that session. "On days when I'm not at the Center, she and the other staff check on me through my husband who is also a member."
Ellen went from being a self-proclaimed couch potato to working out twice a week. Then, she began looking forward to those workouts. She and her husband added a third day to take an Aquakinetics class.
Now, even recovering from surgery does not stop Ellen from her Center visits. "If I am not cleared to exercise yet, I still go to the Center. I enjoy seeing everyone. They are like family to me now. From the Reception Desk to the Fitness Floor, it's a great group. Most of the trainers know me by name."
Ellen lost significant body fat during her time in the Cancer Wellness Program. She has gone from a size 20 to 14. She can walk stairs without getting breathless. She runs around in the yard with her grandchildren instead of watching from the window.
Her healthier lifestyle led her to quit smoking, eat better, and be more active. This experience motivated Ellen to make positive changes, with long-term improvements that may possibly save her life in other ways as well.
Christine Dynan, A Runner Is Born
It took a pure desire for change—and a cancer scare– to motivate Christine to better health. At 5'3" and 229 pounds, with a diagnosis of thyroid cancer, Christine knew she needed to make serious changes.
"All my life, I had excuses for why I couldn't exercise, including lack of time and too much work. Although true, I eventually realized I could choose differently. If we truly want something, we must seek it by making conscious choices.  I made the decision to get my life back– a gift to myself for which I am forever grateful," shares Christine.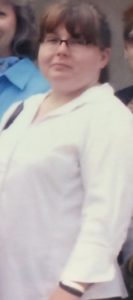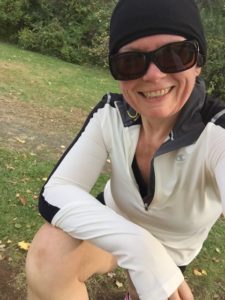 Christine spent a year working out on her own. She took advantage of her quarterly training and nursing assessments. Then, she stepped up her routine by hiring a personal trainer. A few months later, she experienced her biggest improvements yet.
She lost 10 to 12 pounds every three months through better nutrition, portion control, and exercising most days of the week. Her workouts lasted 1.5 to 2.5 hours. Her goals were precise.
Again, she turns to choices. "I do not believe in cheat days or cheat meals. To 'cheat' implies there is something inherently wrong with what you are doing. There is nothing wrong with enjoying a burger with all the fixings or dessert. We make choices and must learn how to balance those choices," she advises.
Christine started to become a runner. She coaxed this inner athlete to surface during every treadmill session. She gradually increased her speed at intervals throughout her treadmill time. When she hit a weight loss plateau, this newly born runner knew it was time to set fresh goals.
It started with a mud run in May 2015, about one year after she began running. Although not a "Tough Mudder," it was indeed tough. At this point, Christine was down to about 180 pounds and more than ready for this obstacle race. By the end of 2015, at about 145 pounds, Christine accomplished a 5K and 10K. She was ready for a new goal. She aspired to complete a Ruck military-style event.
The Ruck entailed a 20-mile run while carrying a 20-pound weight, in addition to essentials like water, in a rucksack. Christine's bag weighed about 35 pounds. This middle-grade Ruck event takes place throughout the night, eliminating sleep for the participants who undergo the rigors of the course.
"Ruck training is how I earned the name 'Lady with the Bag' around the Center. I often train with a weighted sack," says Christine with a chuckle. Christine is also known as "The Fitness Lady" to her colleagues. Her excitement for exercise and healthy living is contagious. She motivates those in her life to get involved in fitness.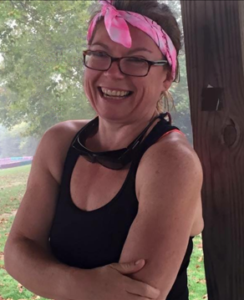 Today, Christine weights about 140 pounds. She wears a size 4/6, down from size 20. She managed to avoid diabetes and high blood pressure by reversing her borderline test results.
"I began this journey at 45 years old. At 49, I'm happier and healthier than ever," says Christine. She is an example of how it is never too late to discover your inner athlete—and, yes, lose about 100 pounds.
To Kick Off 2017
Next week, we will highlight additional motivating forces in our community. Their amazing accomplishments will help cultivate a winning year for all.
Related Articles: