by Michelle Sutton-Kerchner
Knees work best on a body of healthy weight. After five knee replacements, member Richard is walking proof  …
A Heavy Equation
Every extra pound of weight your body carries adds about four extra pounds of pressure on knees when walking or climbing.
That means those few pounds added over winter can be enough to trigger knee pain. One of the largest, most complex joints in the body, the knees absorb a lot of pressure. When patients present with a sudden onset of knee pain, physicians often consider a recent increase in body weight as the cause.
Five New Knees
Prior to retiring last fall, member Richard Hershberger owned a delivery business. His workdays usually began around 2:00am and included extensive time behind the wheel of his delivery truck. His lifestyle was not conducive to the 24-hour gym where he was a member. Richard's weight increased. His work and inability to dedicate himself to healthy habits cost him his knees. Five times.
After the fifth knee replacement, Richard was told they would no longer be able to replace or repair the damage. To continue without change would render Richard unable to walk. He would be limited to a wheelchair for mobility. His physician recommended weight loss surgery.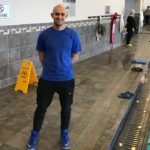 "I was told I lacked the determination to lose weight on my own," he admits. Richard's mission solidified: Lose the weight—without undergoing an operation.
Retired Life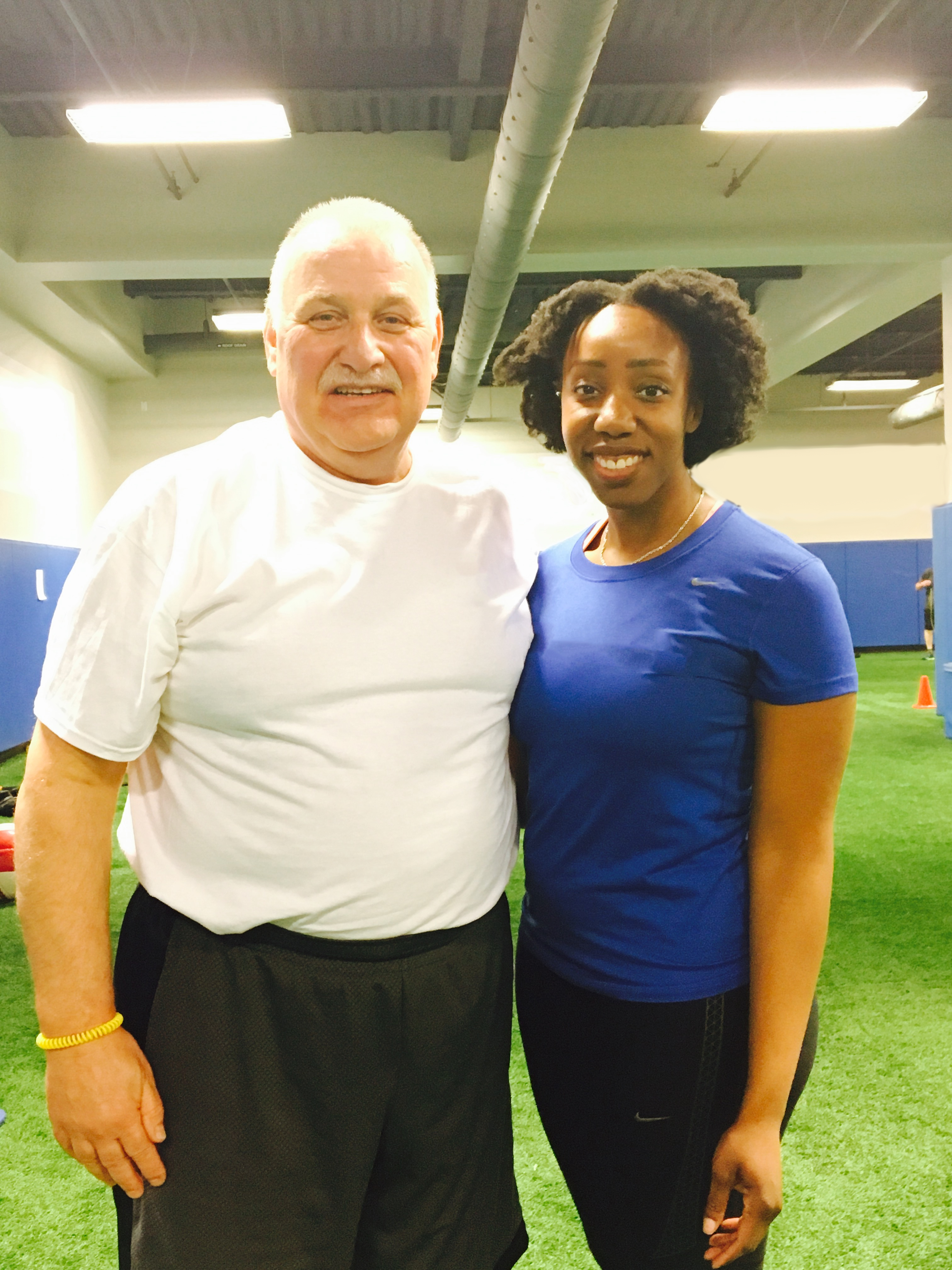 At 66 years old, Richard made his last deliveries and permanently parked his truck. He sold his business. It was time to move in a new direction, using his body as the vehicle. He joined the Center and dedicated his newly created free time to fitness.
He works with Personal Trainer Jeff who helps him with Aquakinetics in the pool. As he grew stronger, his routine included time on the Fitness Floor where he also works with Trainer Michelle. He is continuously learning new exercises and ways to stretch during the six days a week he works out at the Center.
To further help his weight loss efforts, Richard began nutrition counseling with Registered Dietitian Shweta. His wife, Annette, joined those sessions. (She is Italian and loves to cook.)
The Menu Trim-Down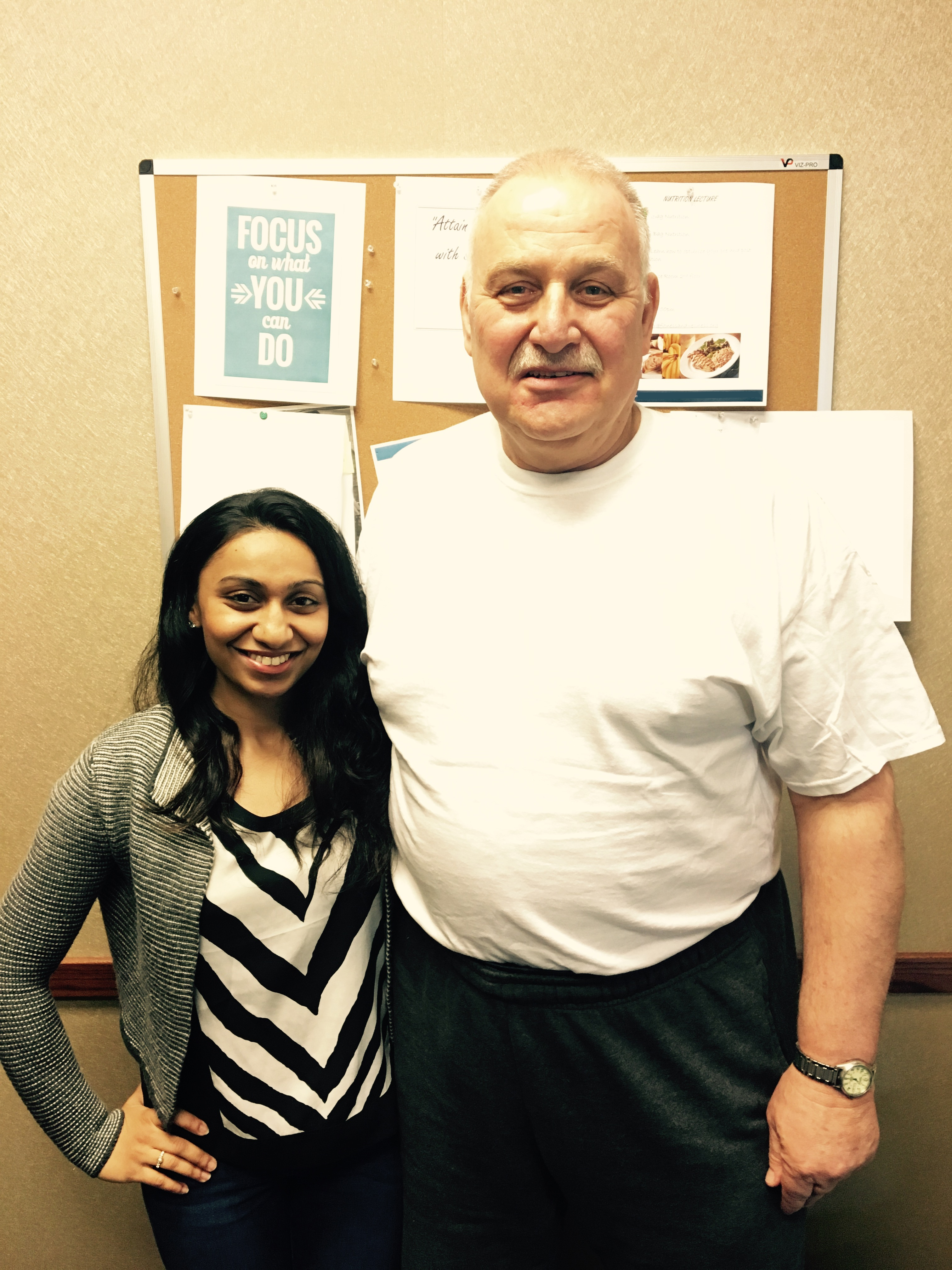 Richard and Shweta agree portion control was one of the most valuable outcomes of his counseling. He learned a "this will be enough" approach to fixing his plate. He and Annette also adjusted their meals to moderate- and high-fiber carbohydrate choices. They incorporated leaner protein sources. Pasta (the Italian staple) is still enjoyed; however, they now use whole-grain versions.
Shweta explained how to better understand the nutritional content of foods. The combination of smarter choices and smaller portions has helped the Hershbergers create a healthier diet. After a successful four sessions, they now plan to meet with Shweta periodically to tweak their menu and stay on track.
The Progress
Since the start of his journey in fall 2016, Richard dropped from 290 to 257 pounds. At 6-feet tall, his goal is to reach 200 pounds for an 80-pound total loss. He is proud of the slow-but-steady accomplishments made so far. Weight loss achieved mindfully and properly over time becomes a way of living. The results are a maintainable healthy weight. (In other words, the pounds come off and more likely stay off.)
The motivation for this journey, Richard's weary knees, have responded with positive reinforcement. "My knee pain has decreased. It continues to gradually improve," informs Richard. "Chronic pain robs you of strength and quality-of-life. Relief from that is very motivational."
The pressure off his knees and cardiovascular system is also weight off his mind. Combined with the on-site Center nurse and his trainers, Richard feels confident to pursue his fitness goals without fear of injury. Along with Annette, they are his own personal team—on land, in water, and in the kitchen.
Sources
"How to Avoid Knee Pain," at health.com.
Webmd.com.
Related Articles: