by Michelle Sutton-Kerchner
All fitness endeavors improve the health of the exerciser. Take your dedication to the next level. Try fitness for the sake of others …
The popularity of fitness events continues to soar, with opportunities for all skill levels to participate. When walkathons and races double as fundraisers, the finish line becomes secondary. You are working out for a worthy cause.
Every Body Is Doing It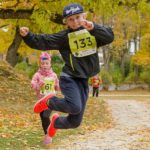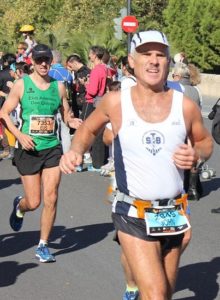 Today's fitness events involve participants of all fitness levels and ages. Mid-lifers, athletes, and even exercise newbies have entered the race. With today's fight against obesity and overall focus on healthy lifestyle, these events are often welcomed by exercisers eager to sweat for a cause. Fundraising through fitness events helps people improve their own health as well as that of others. You don't need killer calves to do that.
Side Effect: Motivation
Participating in an event might be the spark your workout needs. Worthy-cause fitness events motivate by providing specific goals and the target date for meeting them. Perhaps this explains why non-athletes in their 40s and 50s are the fastest growing segment of this racing world. A little healthy stress gets things accomplished!
When you personally connect with the cause, the activity takes on deeper meaning. For those whose lives have been touched by cancer, a Run for the Cure can provide the inspiration needed to take fitness to the next level. (Swimsuit season has nothing on this!)
The Method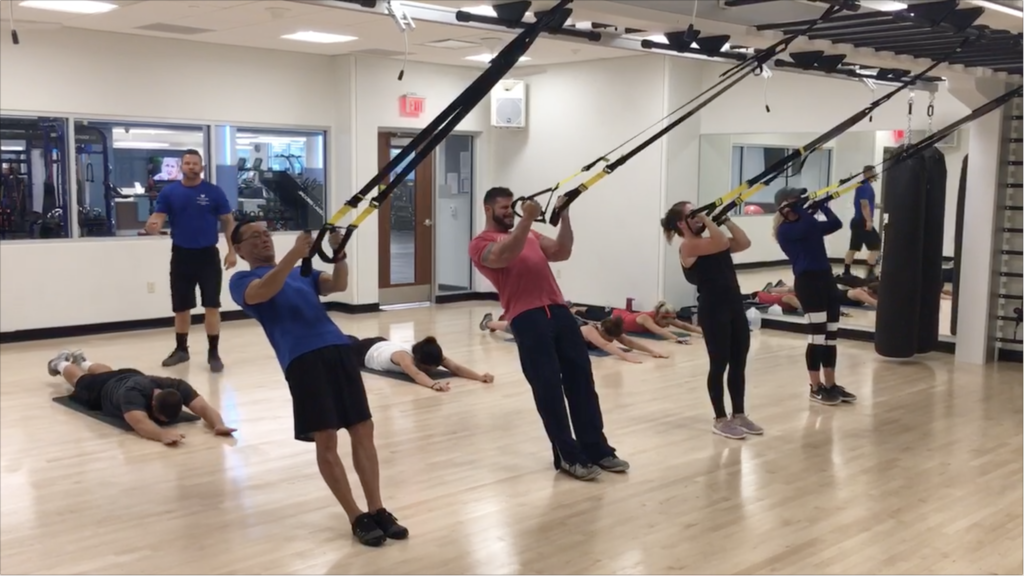 Take advantage of everything the Center offers for a comprehensive pre-event training experience. Here are some tips:
Decide on an event. It should be far enough in the future to allow adequate training time. Chat with personal trainers, Group Fitness instructors, staff, and other exercisers. Check for announcements wherever people gather—parks, libraries, and coffee shops. Word of mouth or a posted flyer might introduce you to your next race. Check the Internet.

Decide if you want to form/join a team and train together. By sharing the training and event day with teammates, you gain motivation and support. This camaraderie can extend beyond the training to include the commonality of the cause (for example, fight against breast cancer, MS, Parkinson's, etc.). You also gain valuable insight from veterans of the fitness-fundraising scene.

Consider working with a personal trainer or Group Fitness instructor. S/he can customize fitness plans specific to your event and skill level. Sometimes, they even attend, or participate in, the event with you!

Know your goals, which may include winning first place or simply crossing the finish line. You may wish to focus more on sweating for your cause than beating your best finish time. Know what you want from the experience.
Teaming Up at the Center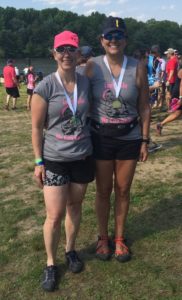 Giving back to the community by volunteering your time, energy, and skill—whether running, cycling, rowing, or walking– is an excellent way to enhance your own well-being. Become aware of the power your body truly yields. Appreciate your own health while improving the lives of others.
Group Fitness Instructor Karen Walker participated in the Multiple Sclerosis Coast the Coast bike tour in May. She rode 86 miles, from Monmouth University to Tuckerton. Karen raised over $700 for the cause.  
One month later, she participated in the Paddle for Pink Dragon Boat races at Mercer County Park in support of those affected by breast cancer. Long-time Center members Angela Lisowski and Team Captain Terry Farinella joined Karen in her efforts on the water. They were part of Team Lady Tatas, which placed first in the Community Team division.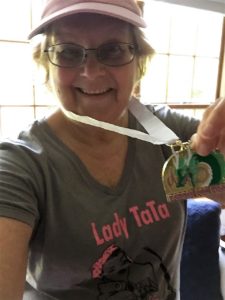 If you have a cause close to your heart, bring related fitness events to our attention. The Center, both members and staff, enjoy occasions to improve their own health as well as the health of our community. Plus, it is a lot of fun, as Karen, Angela, and Terry can attest.
Spirited teamwork is the foundation of our thriving community. The solidarity enjoyed among those interested in a specific facet of fitness is inspiring and informative. Shared experiences can advance both your friendship and skills.
Many fitness events take place in the fall, which doesn't leave much time left for training. However, now is the ideal time to start training for the next big season. Welcome spring with a body built for a cause.
Related Articles: