by Michelle Sutton-Kerchner
There are many powerful things in this world. We often marvel at faster gadgets, the latest computer equipment, or a stronger engine. Welcome the new year by focusing on the amazing power we possess as human beings, and all we can accomplish both for ourselves and others …
This year, many people have come into our lives, each for a different purpose. Here is a small sampling of  individuals whose stories inspire a healthier life. Be motivated by their success, and the success of those with whom you connected personally. Perhaps the dedicated cyclist in your Group Fitness class or a person who has persevered a hardship. Someone managing to thrive despite a chronic illness, even though some days their survival is defined as simply getting out of bed.
Be changed by these encounters. Be launched into a healthier New Year.
Ruben Touze: Special Achievements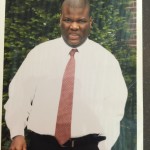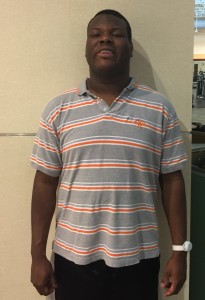 Ruben joined the Center over a year ago. Like a lot of members, he came to the Center to lose weight. Excess weight and poor diet were causing him health issues. What he discovered was true acceptance, along with his healthier self. Ruben has special needs. To be successful, his fitness journey had to embrace those needs rather than politely ignore them.
Thema Guerrier Touze, Ruben's mother, admits to contributing to Ruben's weight struggles. "Out of love, we were giving him food he liked even though it was not good for him," she shares. "Ryan Wilkins became Ruben's personal trainer, and explained the negative impact Ruben's diet already had. He spoke candidly about Ruben's future if poor eating habits continued."
Despite their comfort in seeing Ruben enjoy food (albeit unhealthy choices), the Touze family hesitantly took action. "It was hard to hear how Ruben's diet was damaging his health. We want the best life has to offer for him," explained Thema who did not want to deprive her son. Through Ryan's encouragement, she was able to imagine the long-term benefits after the short-term struggles.
Within a few months, their efforts at healthier living gained results. Ruben and his entire family love the transformation. Ruben's blood pressure returned to normal, he sleeps through the night (without snoring), is more alert, and dropped a few sizes.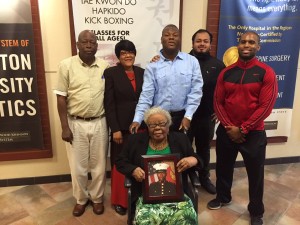 "We set the bar high for anyone taking on the task of safely improving Ruben's health. We are blessed beyond measure by the outcome of his work at the Center," notes Thema. She adds that Ryan and the rest of the Center staff create a welcoming environment, which allows Ruben to go beyond his comfort zone. Thema wants Ruben's success to give hope to others. She believes it reflects how all of us, with and without special needs, can achieve greatness.
"We are filled with joy because of the commitment this caring group of people has made to help support our son. Ruben has a new lease on life. As his mother, I am thankful from the bottom of my heart."
Sylvia L. O'Connor: Discovering Fitness at 60 Years Old
Joining a fitness center was a new experience for Sylvia, who mostly relied on Weight Watchers® for weight loss. Severe pain from a back injury confined Sylvia to her bed for about two months, where she comforted herself with junk food. Nearing the end of physical therapy, she decided to join the Center where she began a new venture in structured fitness.
In her sixth decade of life, Sylvia defined herself as "not in good shape at all." She was overweight, with an injured back, arthritic shoulders, limited range-of-motion, muscle atrophy, asthma, and high blood pressure. After a few months at the Center, Sylvia realized she was borderline diabetic and had sleep apnea. To avoid risk of further injury and illness, Sylvia hired a personal trainer.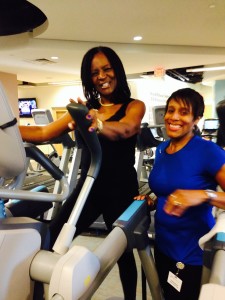 "Paulette [her trainer] has a calm, gentle way. She's encouraging. A simple, 'I'm so proud of you' is such a powerful motivator. She inspires me to take the extra step, go beyond," Sylvia says. With all the fitness equipment, tools, and accommodations available to Sylvia at the Center, it is the power of  a few sincere words that helps her achieve goals. People helping people.
Feeling confident, Sylvia decided to tackle her fear of water in August. The aquatic workout also would be kind to her recently healed injuries. Swim Instructor Jessica accepted the challenge of this adult who was petrified of the water. Sylvia confides, "At 5'8″, I refused to stand in 5 feet of water without wearing a flotation device." Today, Sylvia swims in the 9-foot deep section. It is never too late to overcome a lifelong fear.
Over a year since joining the Center, Sylvia has lost 54 pounds. She met her Weight Watchers® goal for the first time. Thanks to her dietary and exercise programs, she also managed to avoid a lurking diabetes diagnosis. Her blood pressure medication has been drastically reduced, and her asthma improved. Even her back and shoulders are in good condition, except when she pushes too hard because of her newly discovered zest for exercise.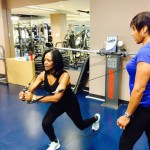 Now 62 years old, Sylvia is filled with energy and enjoys working out. She attributes this to the people who have journeyed with her and the influence of their words. From my first visit to the Center, Carol, the sales counselor, said something during her presentation that sparked my desire to change. What a great change it has been!"
Steve Kreitman: Out with the Negative. In with the Positive.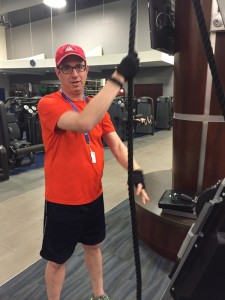 Member Steve was overwrought from a continuous stream of well-meaning advice. In an effort to help, loved ones often cautioned him over food choices that could exacerbate his diabetes. Their attempts had the opposite effect. Instead of motivating Steve to create a healthier lifestyle, these comments depressed him.
"Having diabetes is like flunking a test," Steve equates. "Family members are quick to remind you of your diabetes and share a look of disappointment when you go ahead and eat a treat anyway, which, in turn, eats away at your ego." Steve laments people often would ask him if he wanted to someday walk his children down the wedding aisle or meet his grandchildren. These remarks are powerful, but not positive.
One year after his type 2 diabetes diagnosis, Steve had emergency gallbladder surgery with complications. Six weeks later, he had a heart attack. Sitting alone in a hospital bed was a catalyst for change. "I realized I had to ignore all the well-meaning sentiment and focus on the positive," he said.
With the help of his daughters and Center staff, Steve took a new approach. After cardiac rehabilitation, Steve joined the Center. He admits being very nervous on his first visit. "I had wild thoughts of having another heart attack. I feared my blood sugar would spike or drop. I worried I would experience chest pain," confesses Steve. Personal Trainer Maria derailed this negative-thought train.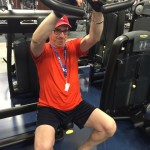 "Maria and her team of trainers used positive techniques to inspire me, rather than push me," informed Steve. His shaky confidence needed this approach. Steve's daughter, a nutrition student at Rutgers University, created a meal plan to help reduce his blood sugar. His oldest daughter, a social worker, developed a therapeutic plan for Steve's mental health. All three of his daughters teamed up to journey with Steve for a healthier life, actions speaking louder than their previous collection of well-intended words.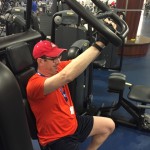 New advice came in the form of suggestions for Group Fitness classes and healthful foods. Actions were emphasized, and reactions to the negative became obsolete. This positive impact resulted in consistently lowered blood sugar levels. Most importantly, it empowered Steve. He feels great, loves Group Fitness classes, and enjoys a very positive attitude toward life and his health now. Not bad for an eight-month transformation!
Stephanie Morehead: A Tirelessly Training Mom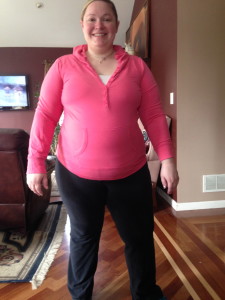 Two years ago, member Stephanie began an incredible wellness and weight loss journey. At 258 pounds and 5'4″ tall, with a body mass index of 44, she reached her breaking point.
Yo-yo dieting and binge exercising were an unhealthy habit for Stephanie. She went through episodes of intense personal training and fitness classes, combined with trendy diet programs. However, Stephanie always quit before positive habits were formed. Inevitably, the 10 or 20 pounds she lost would return.
Now, it was decision time. Coincidentally, Stephanie was contacted by the Center to renew her membership. She was already scheduled for bariatric surgery. Stephanie considered this operation a tool, realizing it would take serious lifestyle changes to overcome morbid obesity. She needed to improve her nutrition and commit to fitness. She made the Center an integral part of her journey.
Stephanie began her work at the Center with a nurse assessment. There, she obtained pre-operation measurements and got a baseline of her overall health. This would be a great source of motivation for her during the upcoming challenges of overcoming a sedentary lifestyle.
Being a new mom was another big motivator. An active little boy can make even top trainers feel out of shape! Stephanie also is genetically predisposed to type 2 diabetes. Her family history includes a great uncle who succumbed to this disease after several amputations.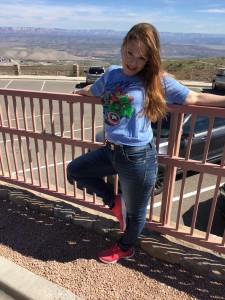 As a Center member, Stephanie gained the support needed to fully commit to a healthier lifestyle. She managed to lose 22.5 inches in her waist and maintain a 111-pound weight loss. Wow!
"I am far from perfect. I still have a lot of work to do on this wellness journey. That is why it is a journey— an ongoing way of life," Stephanie emphasizes. She knows there are no shortcuts or gimmicks to losing weight and becoming healthier. Rather, it is a process, one of making smart choices and doing hard work.
Stephanie's commitment grew into a passion for fitness. "I want to be in motion all the time now. I crave it. I even consider myself an athlete in training, a fit mom. I want to be the best example possible for my two small children," she says with fierce determination. Power on, Stephanie. You've got this!
Travel with these stories. Pack them in your fridge, gym bag, pantry, diaper bag, and briefcase. Keep them in your heart. You, too, are strong and brave. Go forth and create success stories of your own.
Related Articles: