by Michelle Sutton-Kerchner
As you get further into your workout program for the new year, questions often arise. We took the most frequently asked questions and shared answers here …
How do I use equipment on the Fitness Floor?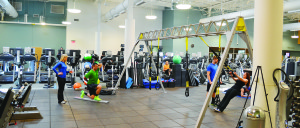 If you're new to exercise machines and tools, the Center's extensive variety may seem overwhelming. Do some online research or skim through a fitness magazine for ideas. Then, share your findings and interests with a personal trainer. S/he can provide further insight and demonstrate proper use of the best choices for you.
Take advantage of your complimentary personal training assessment to create a specific workout program, complete with the most appropriate equipment and weight choices for you. Worry not—in about six weeks, you can schedule another assessment to progress your workout further with new exercises and equipment!
What if I'm a spectacle on the Fitness Floor or in a class?
Perhaps you've conjured up images of flying off the treadmill, lacking the stamina and coordination to complete exercises, or being thought offensively sweaty. Center members are gathered with the goal of wellness, health, and improvement. Focus is on the self during this rare escape from daily obligations. People take advantage of that precious opportunity. They are here to be a participant, not a spectator.
Aren't personal trainers for athletes, bodybuilders, and fitness gurus?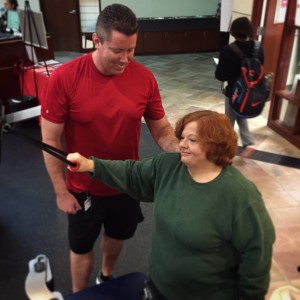 Today's personal trainers spend as many client sessions on functional movement and balance exercises as sport performance. Their goal is to guide you on your fitness journey, whether it is your first step, a hurdle over a challenge, or your best time through a marathon finish line.
Personal trainers may appear intimidating with that solid build and comfortable confidence. Underneath it all may be a person who suffered obesity, struggled with sports, overcame an injury, or dealt with chronic health issues. Be inspired, not intimidated. They are easily approachable and objective. Most trainers have seen and heard it all, which attributes to their expert knowledge.
How do I choose a fitness class that is right for me? And those mirrors!
Visit the Center's website for a complete list of Group Fitness classes and a brief description of them. Class listings are also posted around the Center. Go for what sounds fun! If you enjoy working with weights, consider a class that incorporates some iron. Swimmers may love aquatic workouts. Dancers should definitely give Zumba® a try. The more you enjoy your exercise method, the easier your fitness success.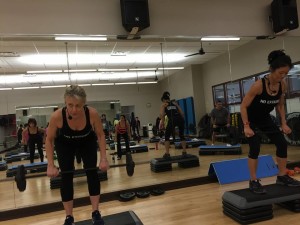 The fitness instructor can provide suggestions and answer questions specific to his/her class. Although you may be inclined to hide in the back corner (away from your mirrored reflection), it is probably best to be at the front of the studio. There, you can see and hear best when learning. The instructor also can help you modify the workout based on your current capabilities. As for the mirrors, participants are too busy monitoring their own form to notice your bad hair day.
Does strength training help weight loss efforts, or will I just look bulkier?
Bulking up with weights takes tons of effort! Sculpted muscles do not need to reach "bulky" status. Often, people neglect to include resistance training in their weight-loss routine. However, building lean muscle mass helps burn fat.
Simplified, weight loss is a mathematic equation of calories consumed verses calories expended. Strength training helps your body expend calories more easily, even while at rest. For weight loss goals, trainers recommend lifting heavier weights, with fewer repetitions, to build lean muscle mass and boost metabolism.
What's all this hype about Pilates?
Pilates is a multitasking fitness method. It is excellent for those overcoming an injury. Even better, its focus on core training can help prevent injuries, particularly those related to the spine. Fluid movements that strengthen benefit everyone from the athlete to the elderly, although in unique ways. The Pilates studio, with equipment like the reformer, expands the effectiveness of this already diverse workout.
Centered on mindfulness, this workout helps instill a sense of calm while simultaneously sculpting some butt-kicking muscles. Free demos are offered frequently. Try it as a complement to your workout, or as a routine itself.
What if I have more questions?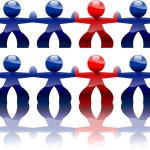 Being part of a fitness community reinforces a sense of solidarity in obtaining your healthiest life. Freely ask questions— of a fitness classmate, trainer, desk staff, even a random passerby. Reach farther and achieve more. Together, we learn and excel.
Image Credits
Connected support: pixabay.com/en/brainstorming-business-businessman-985542/
Related Articles: