by Michelle Sutton-Kerchner
What defines spring for you? From race events to yard work, we all have favorite seasonal activities. Build a body that is ready for them …
Focus on Your Spring Faves
Your March fitness program should prepare you appropriately. A targeted, goal-oriented workout can have amazing affects on your functionality and performance.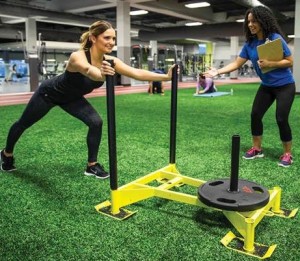 Ask a personal trainer or Group Fitness instructor to recommend exercises or classes that focus on your high-use areas. Golfers may benefit from a routine that strengthens arms, abs, back, and legs. A strong core gives power to your extremities, and your golf swing. Gardeners should spend time increasing flexibility and balance to better handle all that squatting and reaching.
Consider purchasing personal training or Pilates reformer sessions. Try a new Group Fitness class. Reengage yourself at the Center to stay committed and operate at maximum capacity. Admit it, you may not have challenged yourself much since the new year's champagne fizzled.
Brighten Up
A bright day in itself can be very motivating. Even though it isn't warm enough for shorts and tanks, get out for fresh air and sunshine. Nature energizes. Open the curtains, crack a window, and let it stream in. Breathe deeply. You can almost smell spring's freshness.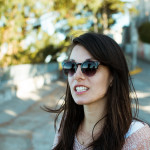 Daylight Saving Time naturally brightens our world. Try visiting the Center in the evenings, which grow brighter every day. Each day, nature reminds us progress is made in slow, precise increments. Changing your workout time allows you to meet new people, make new connections, and be available for a different schedule of Group Fitness classes. A personal trainer can guide you on the use of different equipment. A simple technique or tempo adjustment can be the change you crave. Get out of your comfort zone. Experiment and feel refreshed!
Eat Fresh
It's time to dig out! Not from snow or ice. Emerge from the sugary treats and baked goods under which you nestled for the past months. If you faced winter with food disguised as comfort, spring forward and don't look back.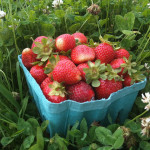 Spring is a great time to eat "closer to the earth." Fresh produce starts to become more readily available at local farms. This unprocessed food is loaded with vitamins, minerals, and natural flavor. Get ready to welcome the new season's lineup of freshness. Try something new at its peak. Adults should aim for 2.5 to 3 cups of veggies daily.
Processed foods can be seasoned with chemicals, excess salt, and hidden sugars. They sometimes are refined to the point of losing nutritional value and gaining ingredients that pollute the body. Eating "clean" delivers more fuel and less junk. Clean your plate by filling it with foods worthy of your body.
Need to wean off a winter carb fest? Respond to cravings with an occasional bakery visit. If you are used to eating processed carbs, such as packaged donuts and cakes, you will notice a difference in their freshly prepared versions.
Often less sugar is used in fresh-baked goods because it is not needed to preserve freshness during shelf-life. Bakery treats usually contain less artificial flavoring. You taste more of the real food, not the sugar coating. And, it takes more effort to indulge than reaching for a package of cookies. (You have to really want it.)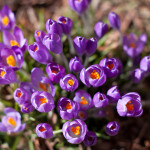 All these good eats prep your body for a new spring fitness routine and your favorite seasonal fun. Focus on your health with motivation unique to the freshness of spring. Warm, sunny days packed with adventure are ahead. Just beyond the horizon, your swimsuit is lurking. Be ready!
Image Credits
Early spring bike ride (introductory photo): flickr.com/photos/bagaball/3415810711/
Sunglasses: flickr.com/photos/chasblackman/8001263216/
Strawberry picks: flickr.com/photos/bpende/4672173495/
Purple blooms: flickr.com/photos/sackton/6911608323/
Related Articles: