We can't protect ourselves and our children from unhealthy messages society often sends. We can adjust our response to them. Obsessing over weight, fad dieting, and focusing on physical blemishes is a fairly typical reaction after seeing the latest George Clooneys and Shakiras flash on our screens. Since a realistic portrayal of people doesn't seem to be on Hollywood's imminent agenda, it's time to alter the way we react to this façade.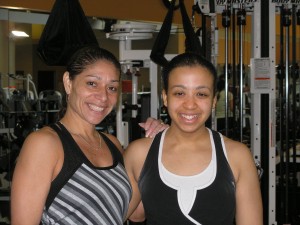 Stop the Madness
Surrender the "me" versus "them" battle. You are the "whole person." There is more to you than meets the eye. Focusing on your inner beauty and strength allows you to build a better body the healthy way. Member Candee Ramos shares her daughter, Lindsay's, struggle with self-image issues and the frightening affect they've had on her health.
Candee's goal is to inform every parent of the struggle children undergo to fit into a society that tends to overemphasize outer beauty and promote excessively thin body weight. And statistics prove that children aren't the only demographic facing this challenge. Women, and even some men, are at risk for developing eating disorders and obsessions over physical appearance.
Additionally, younger children are also struggling with inner conflict about weight and body issues. Children as young as seven years have been diagnosed with anorexia. The National Eating Disorders Association reports:
42 percent of kids in first through third grades wish they were thinner
81 percent of 10-year-olds are afraid of becoming fat
51 percent of 9- and 10-year-old girls say they feel better about themselves when they are on a diet.
Although not each of these children will develop an eating disorder, many participate in "disordered eating," which is unhealthy in its own right and can lead to a full-blown disorder.
According to the Centers for Disease Control and Prevention, significant numbers of normal-weight and underweight kids are dieting: 16 percent of girls ages 8 to 11, and 19 percent of girls ages 12 to 15. The numbers are slightly lower for boys, but they also are increasing.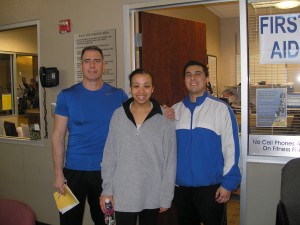 Lindsay's Story
"Through membership at the Center, Lindsay finds success within herself. Building from within, and focusing on fitness and wellness, is a healthy foundation for creating a positive self-image," shares Candee.
We can all learn a lesson through the challenges that Lindsay faces. As a child, Lindsay suffered from severe anxiety resulting from petit mal seizures. Damage to her central nervous system triggered survival techniques that her mind still employs today, despite having outgrown the seizure disorder. Medicine-induced weight gain, combined with anxiety, convinced Lindsay she was overweight and unattractive. A deep depression ensued.  She became obsessed with food and dieting.
Lindsay's parents attempted to introduce Lindsay to healthy outlets to eliminate her fears. They invoked friends and set up mentors who introduced everything from objective encouragement to Pilates exercises. Nothing seemed to work. Then, they enrolled Lindsay as a Center member.
"We're so grateful the Center is part of our lives. It provides excellent direction for tweens and teens, with a focus on healthy self-image through exercise and nurturing self-care," states Candee, who jovially claims they have difficulty living up to "Center standards" at home.
Why It Works
Candee indicates the Center is the only mentoring structure that works for Lindsay. In her own words, Lindsay attests, "Mom, you have no idea what a blessing this [membership] is for me."
How is this road to health more productive than other routes attempted? "Everyone at the Center is goal-oriented. They are achievers themselves, and want to help members achieve," responds Candee. "I'll do whatever it takes to keep Lindsay in the good hands of the personal trainers and Group Fitness instructors here, including wash windows and clean toilets if my finances ever come to that," she says emphatically.
Lindsay has an individual and special connection with many of the personal trainers and instructors. Often, she or her parents contact them from home for a reminder call. Her mom relates, "Lindsay trusts them. She accepts them as sincere, not just repeating what she wants to hear. They are truly invested in her as a person and she senses that." When anxiety or obsession over food becomes overwhelming, a simple call to Trainer Anthony or Paul calms fears and assures Lindsay she is on the right track. "You can't put a price tag on what that accomplishes," shares a relieved mom.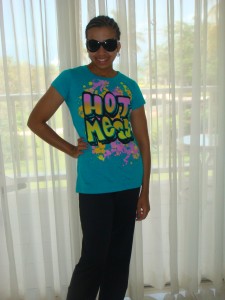 Avoiding a Tendency to Abuse Exercise
Those with eating disorders tend to abuse exercise. Instead of a healthy, enjoyable approach, a workout is almost a compulsion to rid themselves of calories. With the Center's unique holistic approach to fitness, members like Lindsay can learn to appreciate exercise for its benefits to the mind and body while recognizing healthy limitations.
When Lindsay is tempted to overexert herself, one of "her guys" (as she so affectionately refers to the personal trainers) intervenes.  They help her break the cycle of negative thoughts she associates with her appearance. They feed her positive, professional advice and portray an overall sense of wellness that transcends the moment. And that's nourishment on which the body and mind can thrive.
If you or anyone you know is suffering from low self-esteem, consider the proven benefits exercise has on both appearance and self-perception. For those struggling with eating disorders and serious weight issues, we encourage you to acknowledge its severity and seek professional help. The Center is available to complement any therapies. For direction on a healthy diet, consider making an appointment with one of our nutrition counselors or attending one of the Center's free nutrition seminars.
As Lindsay's grateful mom attests, "I want every parent to know the excellent guidance the Center has provided in raising a healthy child. It does indeed "take a village to raise a child." The Center is that village for us, which helps nurture our child in fitness and wellness."
Sources
"Controlled Exercise May Help Anorexia" at www.webmd.com
"Tweens and Anorexia" at www.parenting.com.
Related Articles: