by Michelle Sutton-Kerchner
Your Big Day is approaching quickly. It might be a wedding, graduation, or dreamy visit to the beach. Or, you may simply want to fit into last year's swimsuit. (We all know the dread of shopping for a new one!) Bust that rut and get rid of your gut …
For many, the season's weather alone is perfect motivation to make health a priority. (Although, some tend to see "the glass" of spring as half rainy rather than half sunny.) Take a deep (antihistamine-relieved) breath in, and kick off toward your best bod yet.
Fitness on a Tight Schedule
Fitness is composed of five essential components: Aerobic/cardio endurance, muscular strength, muscular endurance, body composition, and flexibility. Tackle each aspect, add a nutritious diet, and you're good to go—wherever the locale.
To make the most of your exercise sessions, keep your body guessing. Check the Group Fitness schedule for classes that focus on circuit training. Fitness Boot Camps are well known to get the job done. A Bridal Boot Camp can focus on unique pre-wedding goals and how to efficiently accomplish them. One bride's sleeveless gown dilemma (jiggly arms) may be another's bodice issue (wide hips).
Follow a routine that tackles your personal health issues and supposed appearance flaws. You'll dazzle your way down the aisle, whether to your beloved at the altar, your diploma on stage, or a vacation flight. Upon arrival at this season's events, your healthy stamina will keep that new svelte look going overtime.
For graduates, a cap and gown can hide one too many pizzas, but those late-nights show on your skin. Get your glow on with a great cardio routine as you prep for diploma day. (For tips on radiant skin, see "Exercise Gives Your Face a Lift" at http://fitnessandwellnessnews.com/fitness/exercise-gives-your-face-a-lift.) Intense aerobic intervals common in circuit training and boot camps quickly burn fat and increase muscle tone when your goal list is long, time is short, and your sleeping hours even shorter.
Quick Routine Changes & Strategies
Check with a personal trainer or Group Fitness instructor for minor tweaks to your routine, which can take you to the next level. Your fitness program may not be stagnant and ready for a revamp, but keep it fresh daily with small adjustments.
Shift the way you hold weights to tone an overall area rather than one specific set of muscles. One study suggests lowering weights in two seconds and pressing up superfast on the lift position. This rhythm blasts 10 more calories over four sets.
In between weight lifting, break into traditional basics like jumping jacks, torso twists, and lunges. The interval of cardio torches calories that may have been otherwise smoldering.
Vary your weights with each session. Use lighter weights and perform more reps; use heavier weights and do less. This has proven to firm more quickly than the same repetitions of the same weights done repeatedly.
Try doing a Group Fitness class in double-time for a cardio spike. Jazz up a standard fitness move. Repeated yoga sun salutations can burn up to four calories per minute, which is equivalent to a brisk walk. Put on your shades for all that burning!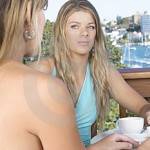 Positive Affirmations
You are what you think. When you need to transform a winterized figure into a summer sizzler, you can't afford the added weight of heavy words. According to a recent study published in the journal Psychology of Women Quarterly, 93 percent of college-aged women admitted to sharing body-bashing banter with friends. Speak about yourself with kindness. If you wouldn't utter those small, yet powerful, negative remarks to a chum, then silence them with regards to your own self.
Calling yourself a pig after overeating, pointing out your bulging gut, and other common putdowns drain fuel from the cognitive vehicle that drives you toward goals. Ask yourself the point to these proclamations. Perhaps you're seeking compliments or assurances from others. Don't rely on this. Your friends may not take the bait or, worse, may try to help (through brutal honesty) by agreeing with you. This can cause you to fixate on the issue rather than fix it. Boost your own self-esteem by taking action and acknowledging results.
Should I stay or should I go (to the Center)? Banish the inner debate and stay committed. When you're not in the mood for a workout, you probably need it most. Trick yourself with a 10-minute exercise session. Once those endorphins get released, you'll probably finish your entire routine (and maybe then some).
Eat (and Drink) to Energize
Keep your workouts vigorous with help from healthy nutrition. Take advantage of the season's fresh harvest. Enjoy seasonal fruits and vegetables as they make their appearance. Nature knows variety is essential so each week of the warm weather promises new delights.
Check out "Dos & Don'ts of Pre-Workout Snacking, and the Season's Farm-Fresh Picks" at www.fitnessandwellnessnews.com/nutrition/dos-donts-of-pre-workout-snacking-and-the-seasons-farm-fresh-picks/.
Adequate hydration provides long-term energy, unlike a shot of caffeine. Sipping water throughout the day is an easy way to stay energized. Dehydration shrinks cells in your body so they don't function properly. The result: fatigue.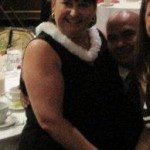 With the help of a personal trainer, member Mary Hervey managed to meet her fitness deadline in the final stretch. Over a year of failed attempts to lose weight for her daughter's wedding resulted in a "fitness sprint" that prepared her for her daughter's wedded bliss in only four months. "I lost inches and my whole body shape changed. This made me so confident that I changed my overall appearance—clothes, hair, and more," shares Mary.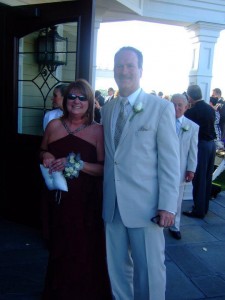 Whether you want a total transformation or a lighter look as you step out to this season's events, the time to start is now. Seize the fresh berries, kick some boot camp, and get your glow on. A new pair of sandals can't hurt either.
Sources
"Better Body Boot Camp: Rev Up Your Workout," by Stefani Jackenthal at www.fitnessmagazine.com.
"6 Unhealthy Things You Should Stop Saying Now," by Sharon Tanenbaum at www.everydayhealth.com.
Image Credits
Salad clock (introductory photo): © Michal Adamczyk at www.dreamstime.com.
Women chatting: (c) Nicholas Sutcliffe at www.dreamstime.com.
Related Articles: