by Michelle Sutton-Kerchner
Right about now, you probably sense the changes coming. Days grow shorter, along with summer itself. Plan ahead for a smooth transition to a busier time of year …
The end of summer often signals a rush of upcoming responsibilities, tasks, and obligatory events culminating in the year-end holidays. Stop the madness, friends. Take time now to refresh and get organized. You'll be in shape to face fall, leaf-raking including.
Start a Healthy Habit
One small step to healthier living can be the catalyst for an entire journey. Choose something that takes little time and effort. Note where that single step leads. Here are some ideas. Try to introduce a new one every week:
Drink an extra glass of water. If you are working to lose weight, drink it before meals.

Eat an extra serving of vegetables or fruit daily. It doesn't have to be an official side to an entrée. Snack on several carrot sticks or add fruit to your morning cereal.

Take five minutes each day to focus on your breathing. Nothing further is involved. And who can't spare five minutes!

Nurture friendships. Swap out time spent on social media and texting for personalized connections. Meet a friend for coffee or a walk. No time? Make a phone call. Hearing someone's voice is sometimes more effective than a text or email message. Research indicates people with close social connections are healthier.

Stretch often. Upon waking, after extensive sitting, and at day's end, indulge in some basic stretches. Find your inner feline and feel the tension leave your body.

Move more. Make efforts throughout your day to introduce movement. Set an alarm, if necessary, to get out of your chair, car, or couch and walk. The American Heart Association recommends we take 10,000 steps daily. This complements your workout to help avoid a sedentary lifestyle. Benefits of a vigorous workout at 7am are diminished if seated most of the day.
Refresh Your Fitness Routine
A stagnant workout can be the cause for fitness failure. Results become stalled, you get bored, and TV shows become tempting. To commit to regular exercise, your workout needs to be anything but regular.
After about six weeks, most exercisers reach a plateau. Muscles and mind grow bored. New methods must be introduced to advance progress. The Center times your free personal training and nursing assessments to correspond to this natural rhythm. Schedule your evaluation session. Note all you've accomplished. Set new goals. Learn new workouts. As a member, you're entitled to this motivating perk.
Changing your fitness routine can be done every few weeks by simply adding reps or increasing intensity. Seasonally, you should make a bigger impact by introducing new fitness equipment or a different Group Fitness class. Land-lovers can take their workout to the pool. Those who enjoy classes can try the supportive comradery of Small Group Training.
With the Center's extensive offerings, you should never be bored. Every workout should engage your full physical and mental attention.
Do the Chores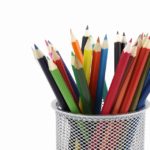 Autumn's responsibilities do not need to wait for the leaves to change. Get started now with back-to-school preparations, fall sport equipment purchases (your kids likely outgrew last year's soccer cleats), and maybe even a new warm-up suit for your fall runs. Avoid scrounging at the last minute for your fall essentials. Do what you can now. Don't wait for the leaves to fall to get the gutter covers you coveted all year long.
Think ahead to fall's busier days. Without vacation season on the horizon, give yourself little breaks. Freeze summer's fresh produce to enjoy later. Prepare and freeze healthy meals for upcoming busy week nights.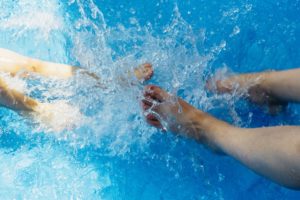 Do a thorough housecleaning (or hire someone, if affordable). It's easier to feel in control when messes aren't spilling out of the sanctuary that is your home. Organize your home office to save time and frustration when paperwork is needed.
Summer's end is a great time to be proactive. In the glow of the sun, with the ice cream truck still playing its lighthearted jingle, energize your transition to fall. While you're at it, don't neglect your last dip into summer.
Image Credits
Fresh tomatoes: pixabay.com/en/tomatoes-red-reflection-hdr-1138855/
Friends: pixabay.com/en/friends-sky-landscape-summer-lake-1209449/
Walking: pixabay.com/en/walking-feet-shoes-step-strolling-454543/
Colored pencils: pixabay.com/en/artistic-bright-color-colored-2069/
Pool dip: pixabay.com/en/water-summer-cooling-1408176/
Related Articles: