by Michelle Sutton-Kerchner
Unseasonable weather already gave us a taste of spring fever. Be motivated to make this your healthiest spring yet …
Here's your Top 5. Go!
Schedule Your Appointments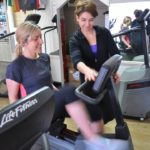 Use the fresh start of this new season as a reminder to schedule your health checks. The onslaught of patients with cold and flu diminish, leaving appointments available for annual exams and routine physicals. (Plus, you won't as likely be surrounded by sniffling and sneezing.)
Don't forget your reevaluation with the Center nurse and your assessment with a personal trainer. Take advantage of these valuable appointments to benchmark your fitness progress. The Center nurse can monitor your health goals throughout the year, complementing the annual appointments with your healthcare providers. Your personal training assessments keep your fitness routine effective, safe, and fun—all factors needed to remain committed to exercise.
Work on the Trouble Zone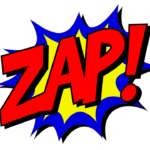 What is the area you strive to attack at every workout? The one you wish you could zap with a magic wand (or, uh, a Taser) before the shorts and tank shirts surface. Determine the best way to tone, sculpt, and work it. Ask a personal trainer or Group Fitness instructor for the quickest way to zap that zone.
Incorporate the needed exercises into your routine. And use that area to motivate you. Add extra reps to your workout. Increase the duration. Go the extra mile.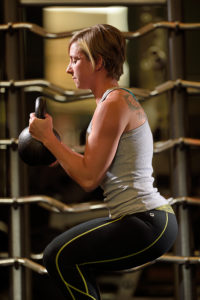 Experts don't recommend focusing a workout on one body part. However, it can be helpful to use our perceived weak area as motivation to work consistently harder. When you spring ahead, you'll be rewarded. Those long-fraught jiggly arms or skinny legs won't be your issue as you shed the sweaters and jeans. Think strength training!
Build Stamina
Spring brings nature back to life. Outdoor activities and chores come with it, along with a plethora of social events. You won't have to rely on screen time for your social and entertainment needs as the world reconnects beyond the confines of home and office.
Up, out of chair. Off of couch. Get moving again. Some have been kept down due to a lingering cold or gray skies. Others used this as an excuse because, well, "t'was the season." Now is the time to energize. Think cardio!
Set Goals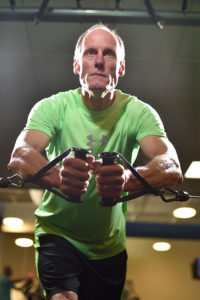 If you've been sedentary, start slowly with a cardio routine. Get introduced to dumbbells or an exercise ball. Walk the treadmill. Increase distance and add an incline as you gain momentum. Soon, you'll be so full of energy, you'll be offering to walk all the neighborhood dogs.
If you've been active all winter, pats on the back to you. Time to set new goals. Is there a 5K or cycling event in your future? Or, would you like to accomplish an overhaul of your landscape design without setting off that old football injury? Whatever your spring activity, there is a unique workout to help you better accomplish it. (Plus, it looks extra impressive when you effortlessly cross the finish line or trim the tree branches!)
Reflect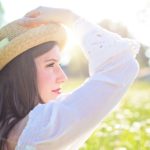 Spring is symbolized by busy bees. Balance out this busyness. Take time from the increased energy and activity to experience the shift to a new season. Part of your spring training should include personal reassessment.
Have you reached any new year resolutions?

Are you on track to your life goals? (Do you have any official life goals?)

Have you acknowledged your talents and capitalized on them?

Have you shown gratitude toward your blessings?
Breathe deeply and acknowledge your place in the world. Live healthy among the stars and the sunrays.
Image Credits
Personal trainer chat: pixabay.com/en/fitness-training-cardio-gym-1877210
Zap: pixabay.com/en/zap-comic-comic-book-fight-1601678
Sunny contemplation: pixabay.com/en/pretty-woman-contemplative-1509959
Related Articles: