by Michelle Sutton-Kerchner
Before you rush through December to greet 2016, assess where you are, how you got there, and where you are going …
How Was Your Year?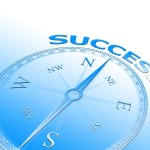 Think back on the year's highlights, without avoiding the negatives. Every year has both, so both should be acknowledged. Do not dwell on any failures or disappointments. Rather, try to consider how struggles may have been a gift in disguise. In doing this, we grow from our experiences into stronger, healthier individuals.
Did you journey far or hit many detours?
What could you have done differently?
How can you improve next year?
Most importantly, where could you have gone astray yet stayed the path?
The passing of time allows an objective approach to evaluating these questions and gaining truthful answers. As you work this month on year-end obligations, gift purchases, and burning off holiday treats, give yourself some personalized seasonal spirit. End the year in self-acceptance.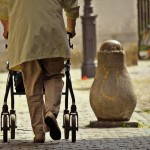 Enter 2016 with an open mind and heart. Go further by approaching goals with appreciation for how far you already journeyed and all you gained. Think of this as good baggage, filled with accomplishments, lessons, knowledge, and resilience.
You may not have done a mud run or reached your maximum weightlifting goals. Don't dwell. Rather, think of the obstacles you overcame and the goals you reached. Conjure up those times when you were in your fitness zone and give yourself credit. Be thankful. You own those times. You made them happen.
Going Forward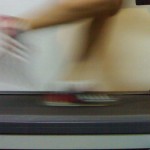 After taking time to reflect on your year, determine next steps. We aren't talking about daunting new year resolutions (yet). Simply consider how to create your future by owning your past.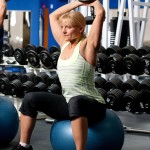 If you increased stamina and speed on the Exercise Floor, consider training for a spring marathon. If you lost five pounds and gained back 10, talk with a personal trainer about how to maintain a healthy weight. Perhaps it was a year filled with health warnings like high cholesterol or blood sugar, low bone density, or an injury. What actions are these signaling you to take?
Now is the time. Listen to what 2015 has been telling you. Mindfulness of gains– and losses– helps us recognize their value in our existence. Become aware. You may find yourself in awe at your mental and physical resilience and strength. Be energized to go farther in all aspects of life, from your fitness abilities to your capacity to love –including yourself.
Image Credits
Contemplation (introductory photo): pixabay.com/en/woman-lake-back-looking-water-1030920/
Compass: pixabay.com/en/compass-success-directory-283234/
Walker: pixabay.com/en/human-seniors-old-woman-lame-874979/
Treadmill speed: www.flickr.com/photos/mahidoodi/199747855
Related Articles: